Firstly, I wish to thank Chris of GVRD Roofing for the excellent service to repair water leak around our bathroom skylight. Chris was polite, kind, caring and demonstrated a genuine concern and he returned the call without delay and arranged the repair person the same day. I believe this company has good integrity. Also, it was nice to hear a little laughter and positivity! I smiled. I requested about his liability insurance and BBB membership and he confirmed both. He sent over the repair person who looked at the leak. He measured very accurately and found the problem quickly. He worked with a plan and was very careful on the roof. He finished the job professionally and Chris gave a warranty for all work done by GVRD for this repair. Thank you for the opportunity to write this review. I would highly recommend GVRD. Vijay Verma
Amazing company and Owner will be sure to call Chris again in the future thanks for the 15% off my roof Happy New Year
I highly recommend GVRD Roofing Inc to repair your roof, they just repaired my boss's house skylight and they did a great job! I called them yesterday for first time and they went immediately to fix it, they are so professional, quick to answer, they don't over charge you and the most important they find a solution to your problem ASAP. Thank you so much Chris and crew for the excellent service provided! we appreciate it!
Firstly, I wish to thank GVRD Roofing for the excellent service I received. I called this company after calling several other companies. The owner was polite, kind, caring and demonstrated a genuine concern. He returned the call without delay. Genuinely concerned sold me on this company. I believe this company has good integrity. Also, it was nice to hear a little laughter and positivity! I smiled. I requested proof of his liability insurance and a workssafe clearance letter. He did not hesitate to send proof of the documents to me. He sent over Dan. Dan arrived with a big smile and looked at the leak. He measured very accurately and found the problem quickly. Dan possessed excellent communication and interpersonal skills. Problem , Solution and Outcome! He worked with a plan and was very careful on the roof. Thank you for the opportunity to write this review. Denise
Maureen Valverde

2022-01-03

Very professional and kept in contact, they were able to fix the leak in timely manner. Thank you Chris and Dan, I highly recommend GVRD
Great roofing company. Superior customer service with extensive experience in the industry. Friendly and helpful. Chris was supportive and considerate of our situation. The owner took his time to fix our roof on Christmas Eve. Can you beat that?
When I noticed a leak in my bedroom, I contact many roofers. Most did not get back to me. A few told me they were so busy, they had to turn customers away. GVRD Roofing stayed in touch with me and sent Marcos as soon as he had a spare moment. The repair took only 10 minutes, but I am so grateful to have it done. Marcos also said if I have any further problems, to just let him know. It was an overall excellent experience given the very difficult time we are having in BC right now with excessive rain and storms. I recommend GVRD Roofing Inc and thank the team for taking care of my roof.
Fantastic work, would reccomend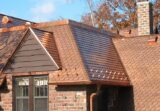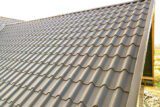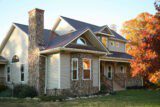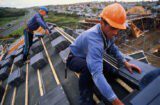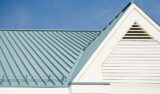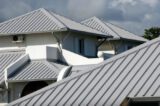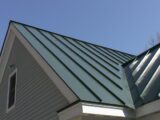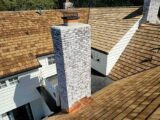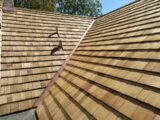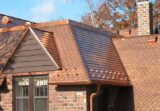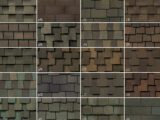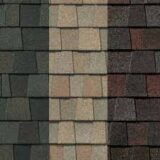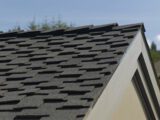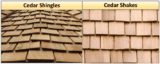 Previous
Next
What is the cost of installing a roof in Vancouver BC, Canada?
Most people imagine a roof is going to be extremely expensive, and ask the question what is the cost of installing a roof in Vancouver today? Well it's 2022 and the cost of everything has gone up. Even getting materials has become a challenge with supply shortages everywhere. The average cost of a roof will depend on a few things.
How big is my roof?
What type of roofing materials do we want to install?
Is my existing roof 1 layer or multiple layers?
Is there plywood under existing roof, or is it cedar or tile. In the case it has strapping.
Can the roofers access the roof for a bin
Can a Crane truck reach the house to load materials or will they need to load it by hand?
So they are the first questions you should ask. The next question you will ask is what type of roofing materials are out there and what is the difference in price and quality.
When it comes to Roofing products there are many brands colours and styles to choose from.
The list is long by I will point out a few so you don't get confused.
Cost for removal, replacement, including labour, delivery, garbage, and products range from.
$385.00 per 100 sq ft, to $1200.00 per 100 sq ft.
Malarkey Shingles
IKO
CertainTeed
GAF
Owens Corning
PABCO
Laminated Shingles come in many different styles colours and thicknesses. From Single ply SBS, Double SBS, and Triple SBS shingles, with warranties ranging from 15 years to 50 years. There are other brands out there but I suggest staying away from any no-name brands.
Cost for removal, replacement, including labour and materials range from.
$1075.00 to $2200.00 per 100 sq ft
Enviro Shakes
EcoStar
CertainTeed
Symphony
DaVinci
These products range in price and style. Typically you should expect to pay more for materials and products. Typically these brands come with warranties starting at 25 years to 50 years.
The cost of labour and materials will range from.
$1000.00 per 100 sq ft to $1800.00 per 100 sq ft
#2 Shakes & shingles
#1 Shakes & shingles
TaperSawn
Jumbo
Depending on your roofs existing strapping you will need 18 inch or 24 inch. If you are wanting a cedar roof to last I suggest buying treated cedar products, as Vancouver's weather is not very forgiving. Cedar shingle thicknesses range from 1/4 to 3/4 inch.
Cost for labour and materials.
$1150.00 per 100 sq ft to $2400.00 per 1200 sq ft
Aluminum Roofs
Copper Roofs
Corrugated Metal Roofs
Standing Seam
Pro-lock
Steel Metal Roofs
Tin Roofs
Zinc Metal Roof
These roofs are lifetime roofing systems when installed correctly. Metal roofing products range in price from $350.00 per 100sq ft to $1200.00 per sq ft. Installation cast will also range and it is difficult to price installation cast as it depends on complexity of the roof design. The thickness of these products start at 30 gauge down to 18 gauge. 18 gauge being the thickest.
Cost of labour and materials.
$850.00 per 100 sq ft to $3800.00 per sq ft.
IKO
Soprema
Both these products are very similar in quality and design. Most commercial building use a build up system that will include Vapour barrier, ISO board, Recovery board, and a multiple of different peel and stick roll out and torch down base and cap sheeting.
When comes to the question of what is the cost of installing a roof in Vancouver give us a call at GVRD Roofing Inc. We can provide you with the expertise and knowledge to do it right. On time and on budget is what we do. Call us today for a free Estimate.