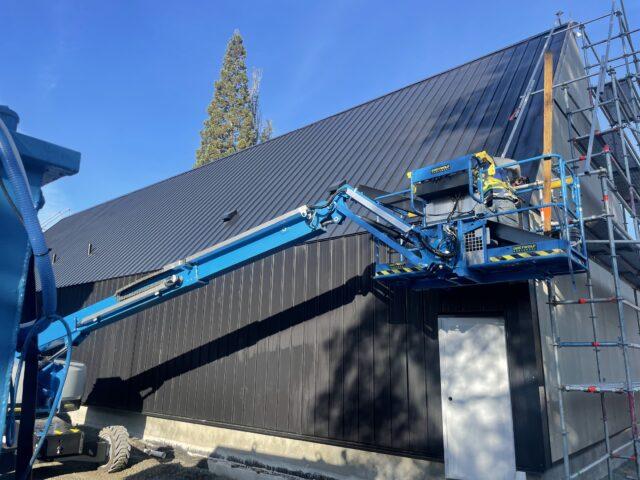 Commercial Roofing in Vancouver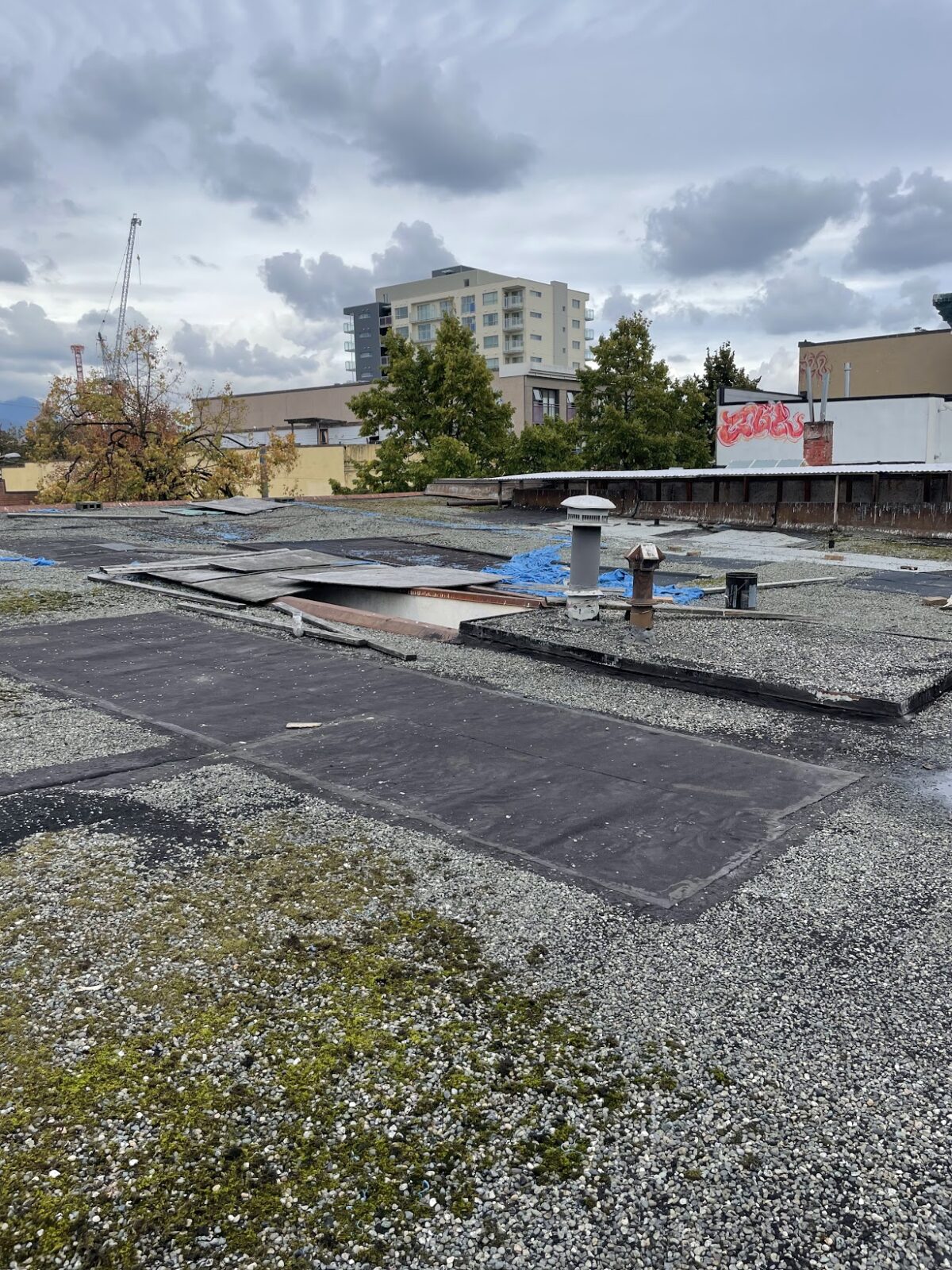 Emergency Repair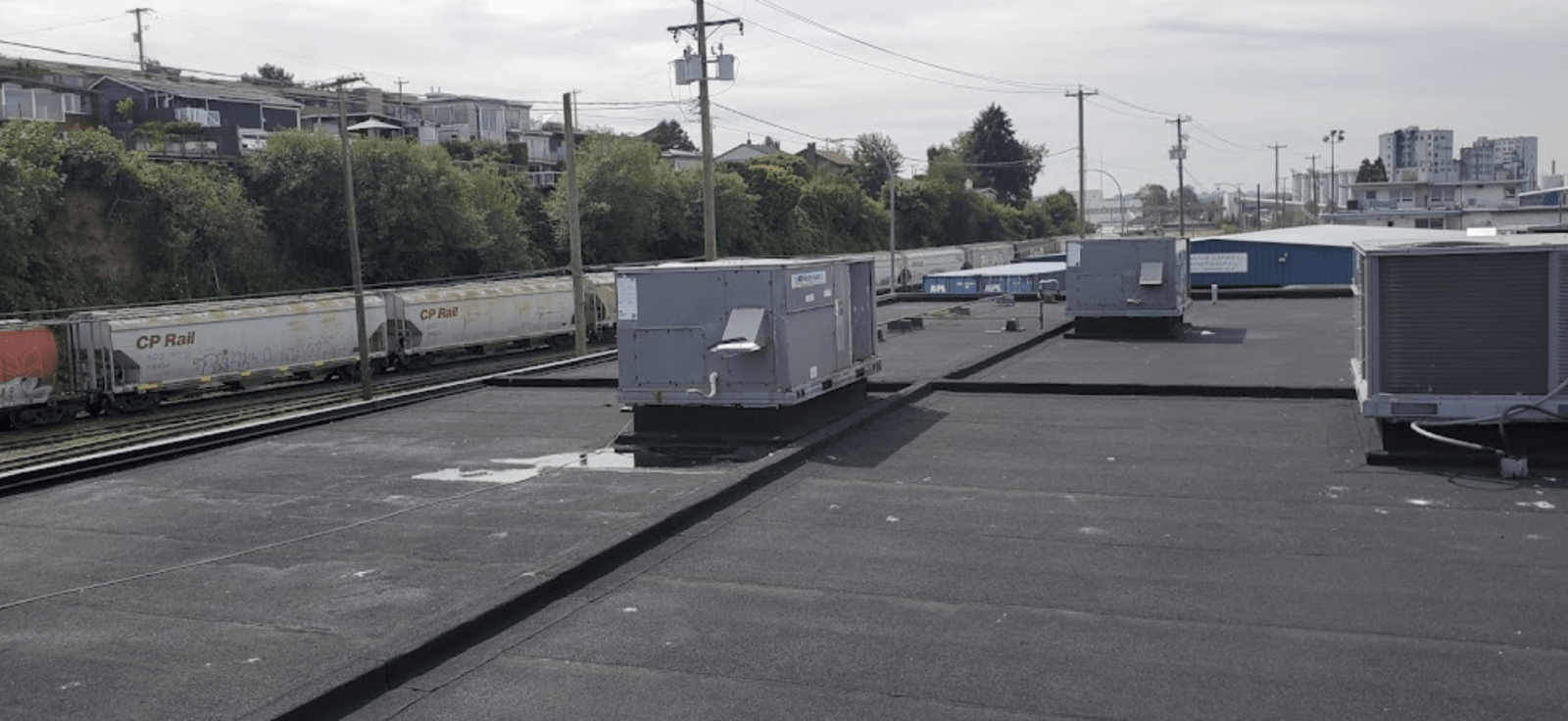 Industrial Roofing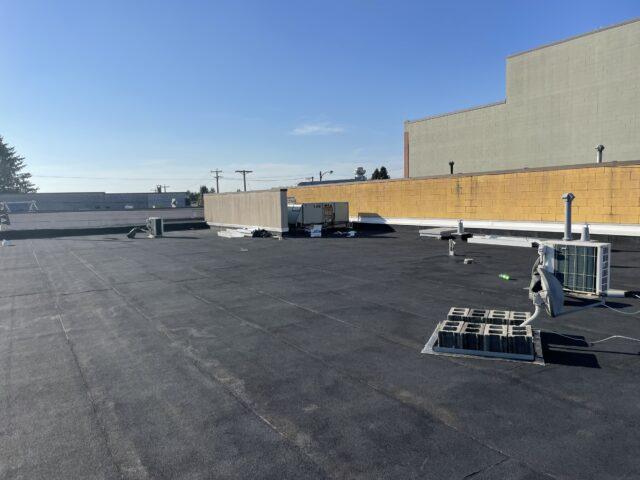 Commercial Roofing

Commercial Roofing Vancouver BC
Commercial Roofing in Vancouver
Are you in search of a reliable Commercial Roofing company that can handle your new roof installation or provide quality service in commercial roofing in Vancouver? Look no further than GVRD Roofing. We place a strong emphasis on delivering top-quality roof installations, and we achieve this by employing only the best roofing installers and utilizing premium roofing products for every customer we serve.
Our commitment to quality is evident in the selection of products we use, which include reputable brands such as Soprema commercial roofing products, Malarkey shingles, GAF, CertainTeed, and IKO torch on and asphalt products. By utilizing these trusted materials, we ensure that your commercial roof receives the best possible protection and longevity.
No matter the nature of your commercial roofing needs, our team of experienced roofers has you covered. From addressing emergency leaking roof situations to performing re-roofing projects and providing new construction roofing services, we offer comprehensive solutions to meet your specific requirements.
OPEN ALL HOURS and providing free roofing estimates 7 days a week.
Commercial & Residential Roofing
Amazing services. Got the job finished on time as promised and they did an amazing job. Would definitely continue doing business here! We are all happy Ken from Jewellry store
Thomas Stringham
2023-08-27
Thanks Chris for helping me out with my roof… It will get done as soon as I finish the inside work. The Visualizer works amazing… Thanks for spending so much time on it with me…
Jason Wilkinson
2023-08-24
Excellent job on our hard to do roof. They were very professional, and can't believe how amazing our roof turned out
GVRD Roofing did a great job on our commercial building. Guys were fantastic 7am starts and late days. So professional and very high quality. Not one of our tenants complained about noise or smell. I would highly recommend them.
Quick service during an emergency and very solid prices. Chris is just the best. Much thanks from Ricky, Peter, and the rest of the team here.
Froilan Florendo
2023-06-17
Job well done!!! Friendly staff, clean the work area, arrange materials, they made sure that customer is happy before they leave.
Roxanne Rivard Theriault
2023-06-16
I recently had the pleasure of working with an outstanding roofing company for some much-needed repairs on my house. From start to finish, their commitment to excellence was evident, and the final result surpassed all my expectations. I am delighted to share my experience and recommend their services wholeheartedly. First and foremost, the professionalism exhibited by the entire team was exemplary. From the initial consultation to the completion of the project, they maintained open lines of communication, promptly addressed any concerns, and ensured I was informed at every step. Their attention to detail and willingness to explain the process made me feel confident that I had made the right choice. The quality of their workmanship is truly remarkable. The roofing crew arrived on time and showed a genuine dedication to their craft. They meticulously inspected the roof, identifying issues that were previously missed by other contractors. The team efficiently executed the necessary repairs with precision, leaving no stone unturned. It was evident that they took immense pride in their work, striving for perfection in every aspect. Moreover, the materials used for the project were of the highest quality, contributing to the overall durability and longevity of the roof. The roofing company ensured that the products they recommended were suitable for my specific needs, considering factors such as climate and aesthetic preferences. The end result is not only visually appealing but also built to withstand the test of time. What truly sets this roofing company apart is their exceptional customer service. The entire staff, from the office personnel to the on-site workers, treated me with utmost respect and professionalism. They were always courteous, promptly answering my inquiries and providing clear explanations. They went above and beyond to ensure my satisfaction, and it was evident that my happiness was their top priority. I cannot praise this roofing company enough for the outstanding work they did on my house. Their commitment to excellence, exceptional workmanship, and dedication to customer satisfaction are commendable. If you are seeking a reliable and trustworthy roofing company that delivers exceptional results, look no further. I wholeheartedly recommend their services without hesitation.
Inderpal Jassal
2023-04-14
To the point. My roof was leaking and they quickly sent someone out. Other companies tried to give me a sales pitch when I was distressed
Oliver Miles-Mackay
2023-04-08
Roofing Inc did an amazing job on re-roofing my roof, so good that I referred my grandma to them. Chris was quick to respond when I need his help and even happy explained and broke down the process and any questions I had was answered, even gave me suggestions for another problem had questions about and how to fix and prevent it. Overall great service.
Commercial Torch on Roofing
GVRD Roofing Vancouver is a dedicated commercial roofing contractor prepared to go the extra mile.
Commercial Roofers Trusted for over a decade
Considered one of the most trusted commercial roofing companies, we have been in business since 2009. Furthermore, our team of experts provides licensed and ticketed roofers 7 days a week.
When it comes to commercial roofing, torch on and Soprema build-up systems are what we do best.
If you truly care about quality and workmanship, you will be impressed with what we do.
Our Team
Our team of roofers would love to install a new roof for you from shingles to torch on, metal to composite shingles we have you covered. Need roofing repair services because your roof is leaking we can do that too?
Roofing Services
Hire professional roofing services that prioritize exceptional service, ranging from roof installations to providing the highest level of customer satisfaction.
Importantly, this commitment to quality is reflected in our choice to use only the best roofing installers and products in Vancouver.
We rely on top-of-the-line products, such as Soprema commercial roofing products, Malarkey shingles, GAF, CertainTeed, and IKO torch on and asphalt products.
Emergency roof services
A great team of roof installers  have you covered from emergency roof leaks, to re-roofing and new construction roofing services.
Most impotently we are OPEN 24 HOURS a day 365 days a year. Need a new roof well we provide  free roof estimates, Lets talk our team is always ready to assist.
Roofing Contractors
GVRD Roofing contractors providing emergency roofing repair services 7 days a week & Professional roofing contractor open now. Providing roofing installation services across Metro Vancouver for over a decade. When you're looking for Roofing contractors in Vancouver to re-roof your home or building we can help.
Re-Roofing Companies
Expert for roofing companies for your residential roof or commercial torch on roof needs to be done correctly. So hiring a ticketed and insured Vancouver Roofing company is very important. Therefore talking to roof installers that can install your flat or sloped roof on time and on budget critical.  
Likewise hiring a roof installation company that hires clean highly skilled roofers is just as important. Similarity getting a new roof with a full warranty is the very most important part of our job. 
Fully Insured
Further we are fully insured and ticketed roof installers. In addition we do leaking roof repair, new construction, residential, industrial and commercial roofs, gutters and flashings.
Finally if you are installing torch on, asphalt shingles, metal composite slate, shakes and cedar shingles we can help you. Proud to be one of Vancouver's Top Roofing Companies.
 604-445-487
Metal Roofing Installers
Are you in need of a reliable metal roofing contractor in Vancouver or a reputable ticketed metal cladding company? Perhaps you are considering the installation of a metal roof for your home and require a free estimate on standing seam roof flashings or custom metal work.
One remarkable advantage of a standing seam roof is that it never requires replacement once installed. Furthermore, a metal roof boasts a lifespan of over 100 years.
Most importantly, even after enduring decades of weather, a metal roof can be easily washed to restore its pristine appearance, making it look brand new.
OPEN ALL HOURS and providing free roofing estimates 7 days a week.