Roofing East Vancouver 
At GVRD Roofing we focus on quality roof installations, and use only the best roofing installers, roof products for every customer. We service all of East Vancouver BC. Installing products such as Suprema, IKO, Malarkey, GAF, CertainTeed, Hemp Roofs, Metal, torch on and asphalt products. Our team of East Van roofers have you covered from emergency roof repairs, to re-roofing, new construction, and large commercial roofing projects.
OPEN ALL HOURS and providing free roofing estimates 7 days a week.
Re-Roofing Companies you can trust
Are you asking yourself, does my roof need to be replaced? Are you wondering what it will cost to remove and replace your old roof? What is the warranty on a new roof, and how long will it take? Trusting a roof company with your biggest investment can be difficult to navigate. Making sure your roof is done right and will never need to be done again is our goal. Our company is providing a warranty for the life of your roof. So doing it right is the most important thing.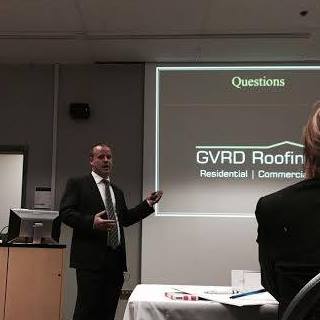 East Vancouver Commercial Roof Contractors
GVRD Roofing Inc. is a fully licensed and insured commercial roofing company with 2 million dollar hot application insurance. 
Rated one of the Top Commercial Roofing companies in Metro Vancouver BC, Canada.
Most importantly or roofers are professional, trustworthy, and experts in what they do.
GVRD Roofing provides a high level of roofing services for commercial roofing, torch on, and custom metal roofing and flashing. Trust one of the top commercial roofing contractors in all of Greater Vancouver BC. Subsequently for over a decade our team of torch on commercial roofers have been installing build up roofing systems on dozens of large commercial roofs every year.