"Over a Decade of Excellence."
3D Modelling
Professional & Roof Inspections 
Get a 3D Model along with a

professional Roofing Inspection
Are you looking for a roof inspection company that can provide a very detailed report on my roof?  Contact us for a full Roofing Inspection Report, and a free 3D model of your existing roof. 
Contact GVRD Roofing Vancouver today and get a Free Estimation.

Get started with GVRD for all Roofing Needs.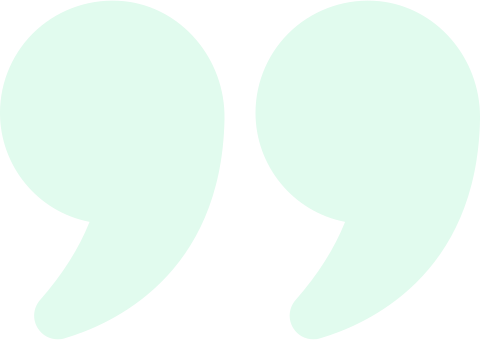 Amazing services. Got the job finished on time as promised and they did an amazing job. Would definitely continue doing business here! We are all happy Ken from Jewellry store
Thomas Stringham
2023-08-27
Thanks Chris for helping me out with my roof… It will get done as soon as I finish the inside work. The Visualizer works amazing… Thanks for spending so much time on it with me…
Jason Wilkinson
2023-08-24
Excellent job on our hard to do roof. They were very professional, and can't believe how amazing our roof turned out
GVRD Roofing did a great job on our commercial building. Guys were fantastic 7am starts and late days. So professional and very high quality. Not one of our tenants complained about noise or smell. I would highly recommend them.
Quick service during an emergency and very solid prices. Chris is just the best. Much thanks from Ricky, Peter, and the rest of the team here.
Froilan Florendo
2023-06-17
Job well done!!! Friendly staff, clean the work area, arrange materials, they made sure that customer is happy before they leave.
Roxanne Rivard Theriault
2023-06-16
I recently had the pleasure of working with an outstanding roofing company for some much-needed repairs on my house. From start to finish, their commitment to excellence was evident, and the final result surpassed all my expectations. I am delighted to share my experience and recommend their services wholeheartedly. First and foremost, the professionalism exhibited by the entire team was exemplary. From the initial consultation to the completion of the project, they maintained open lines of communication, promptly addressed any concerns, and ensured I was informed at every step. Their attention to detail and willingness to explain the process made me feel confident that I had made the right choice. The quality of their workmanship is truly remarkable. The roofing crew arrived on time and showed a genuine dedication to their craft. They meticulously inspected the roof, identifying issues that were previously missed by other contractors. The team efficiently executed the necessary repairs with precision, leaving no stone unturned. It was evident that they took immense pride in their work, striving for perfection in every aspect. Moreover, the materials used for the project were of the highest quality, contributing to the overall durability and longevity of the roof. The roofing company ensured that the products they recommended were suitable for my specific needs, considering factors such as climate and aesthetic preferences. The end result is not only visually appealing but also built to withstand the test of time. What truly sets this roofing company apart is their exceptional customer service. The entire staff, from the office personnel to the on-site workers, treated me with utmost respect and professionalism. They were always courteous, promptly answering my inquiries and providing clear explanations. They went above and beyond to ensure my satisfaction, and it was evident that my happiness was their top priority. I cannot praise this roofing company enough for the outstanding work they did on my house. Their commitment to excellence, exceptional workmanship, and dedication to customer satisfaction are commendable. If you are seeking a reliable and trustworthy roofing company that delivers exceptional results, look no further. I wholeheartedly recommend their services without hesitation.
Inderpal Jassal
2023-04-14
To the point. My roof was leaking and they quickly sent someone out. Other companies tried to give me a sales pitch when I was distressed
Oliver Miles-Mackay
2023-04-08
Roofing Inc did an amazing job on re-roofing my roof, so good that I referred my grandma to them. Chris was quick to respond when I need his help and even happy explained and broke down the process and any questions I had was answered, even gave me suggestions for another problem had questions about and how to fix and prevent it. Overall great service.
Brand New Home Visualizer: Visualize your Roof and Siding Today.
Easy to use.
Try our Roofing Visualizer today. All it takes is a photo of your home and have the freedom to try different materials. Imagine your new roof easier and with a clearer picture to make sure you make the right decision.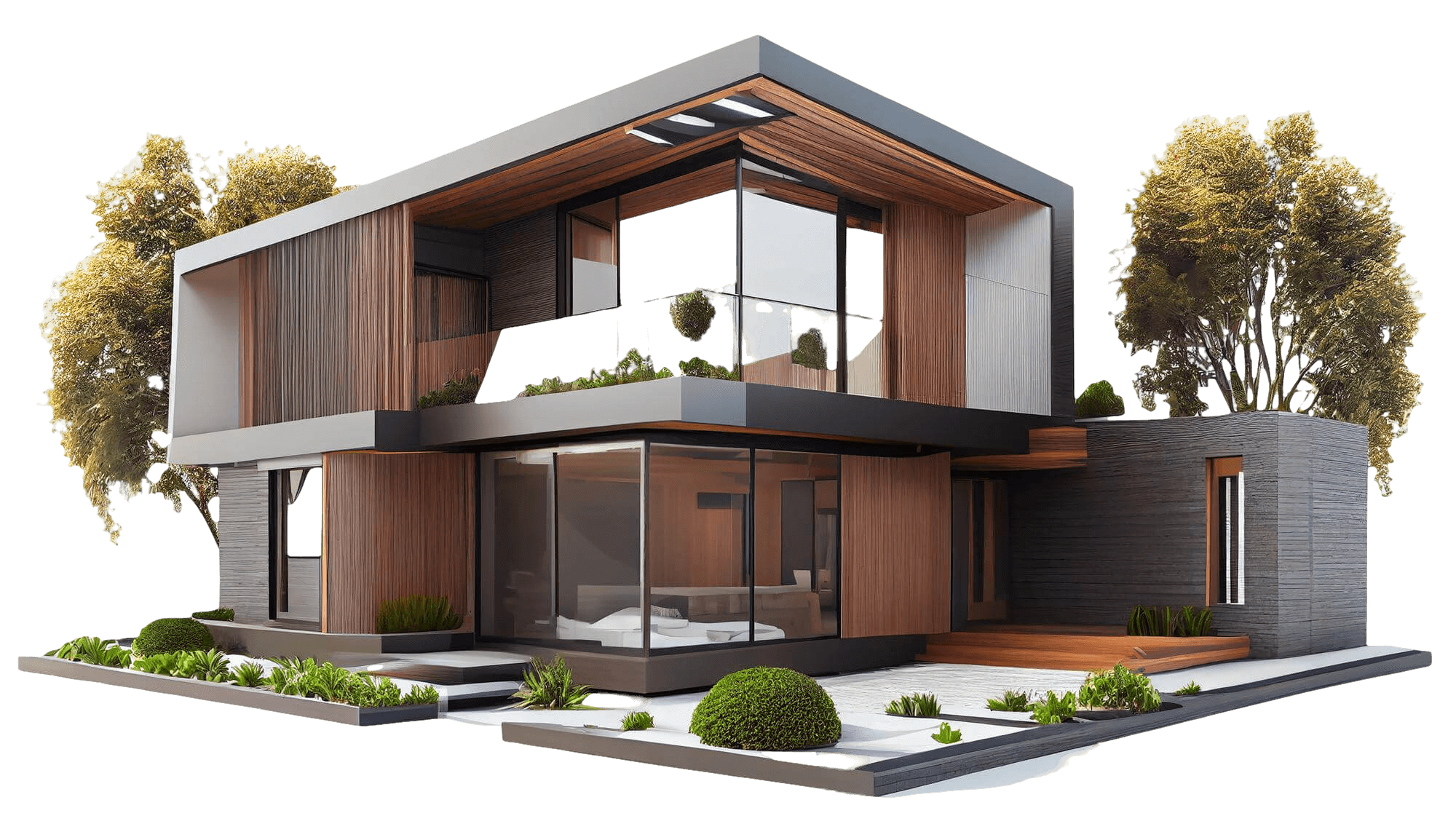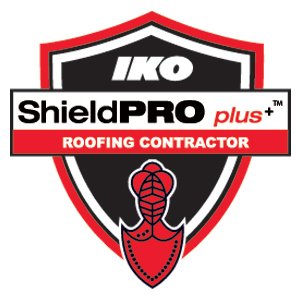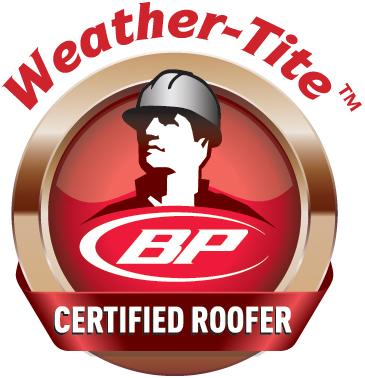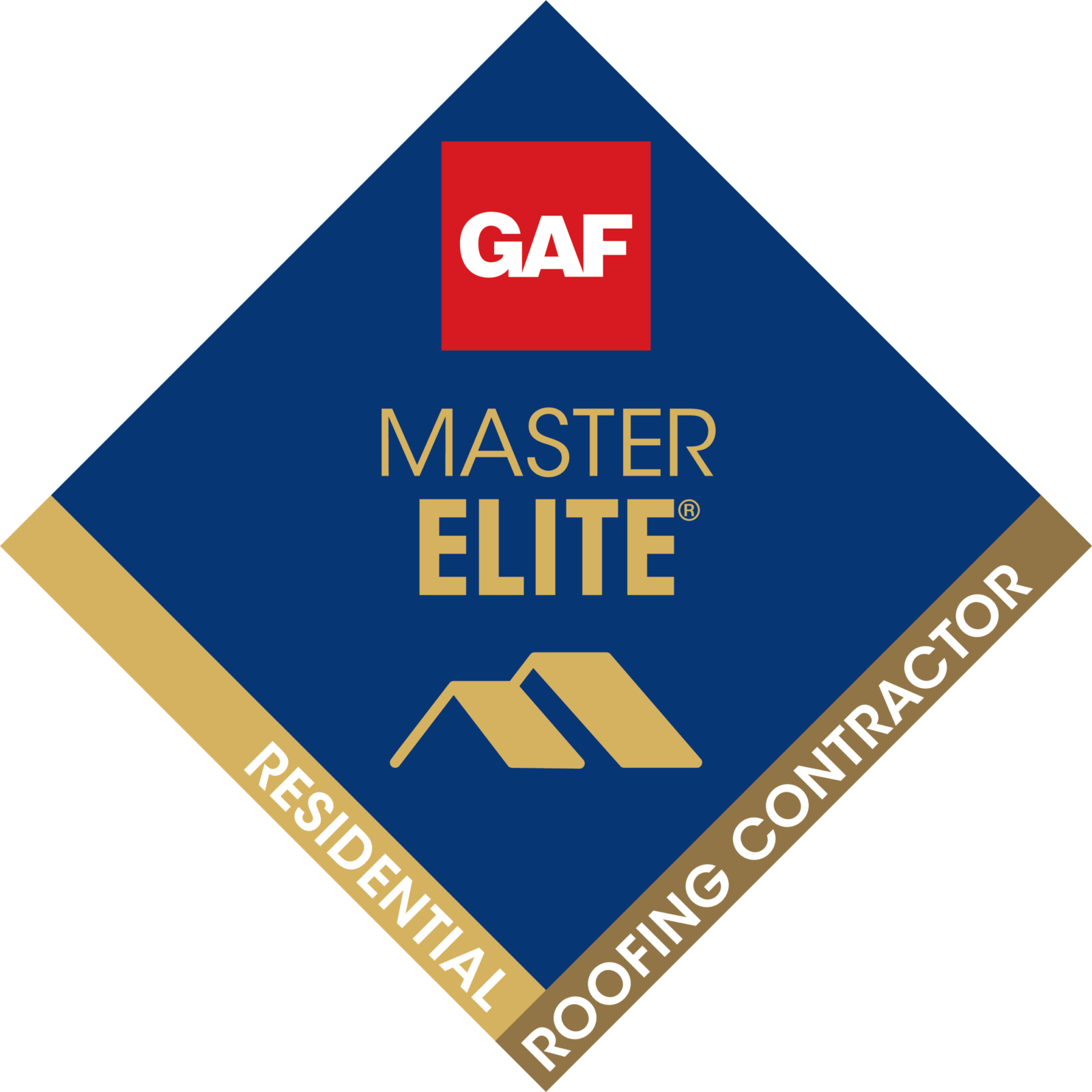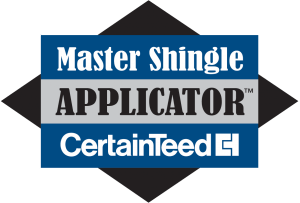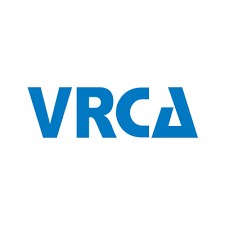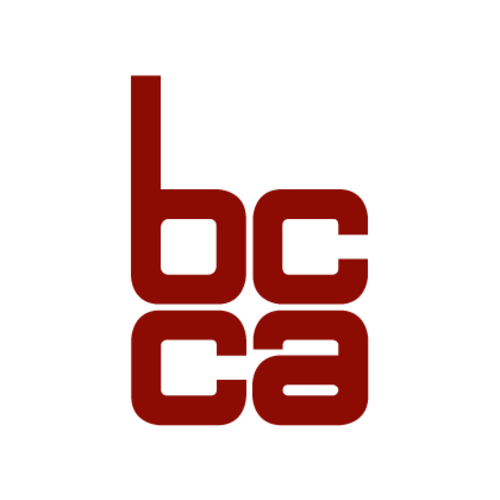 Vancouver's Unpredictable Climate
Vancouver's Unpredictable Climate Demands Vigilance
Vancouver's climate can be challenging for roofs. With frequent rainfall and occasional snowfall, roofs are exposed to moisture-related issues like leaks and mold growth. Our roof inspections are tailored to address these specific concerns. We have extensive experience working in Vancouver, Burnaby, Richmond, North Vancouver, West Vancouver, New Westminster, Coquitlam, and other surrounding areas.
Count on our roof repair inspections to address any roofing issues quickly and efficiently. Let us restore the integrity of your roof to ensure durability and longevity.

Metal Roofing Inspections
Enhance your Vancouver property with our superior metal roofing inspection services. We combine durability, style, and long-lasting protection for residential and commercial buildings.

Torch on Roofing Inspections
Tightly seal and waterproof your roof with torch-on roofing. Built to withstand all seasons, trust that your roof will be durable, long-lasting, and low maintenance.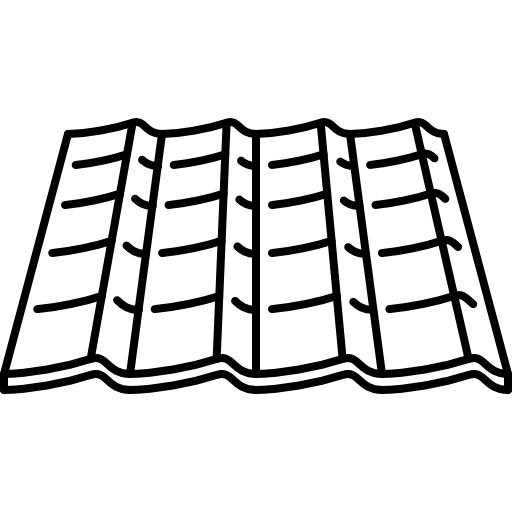 Need Help Choosing The Right Roofing For Your Project?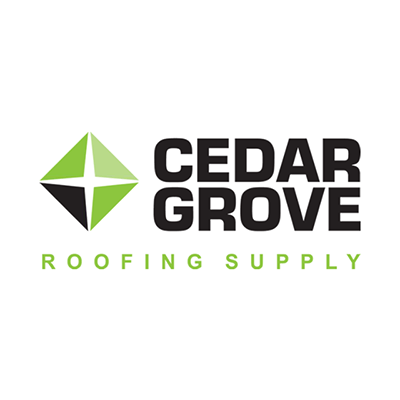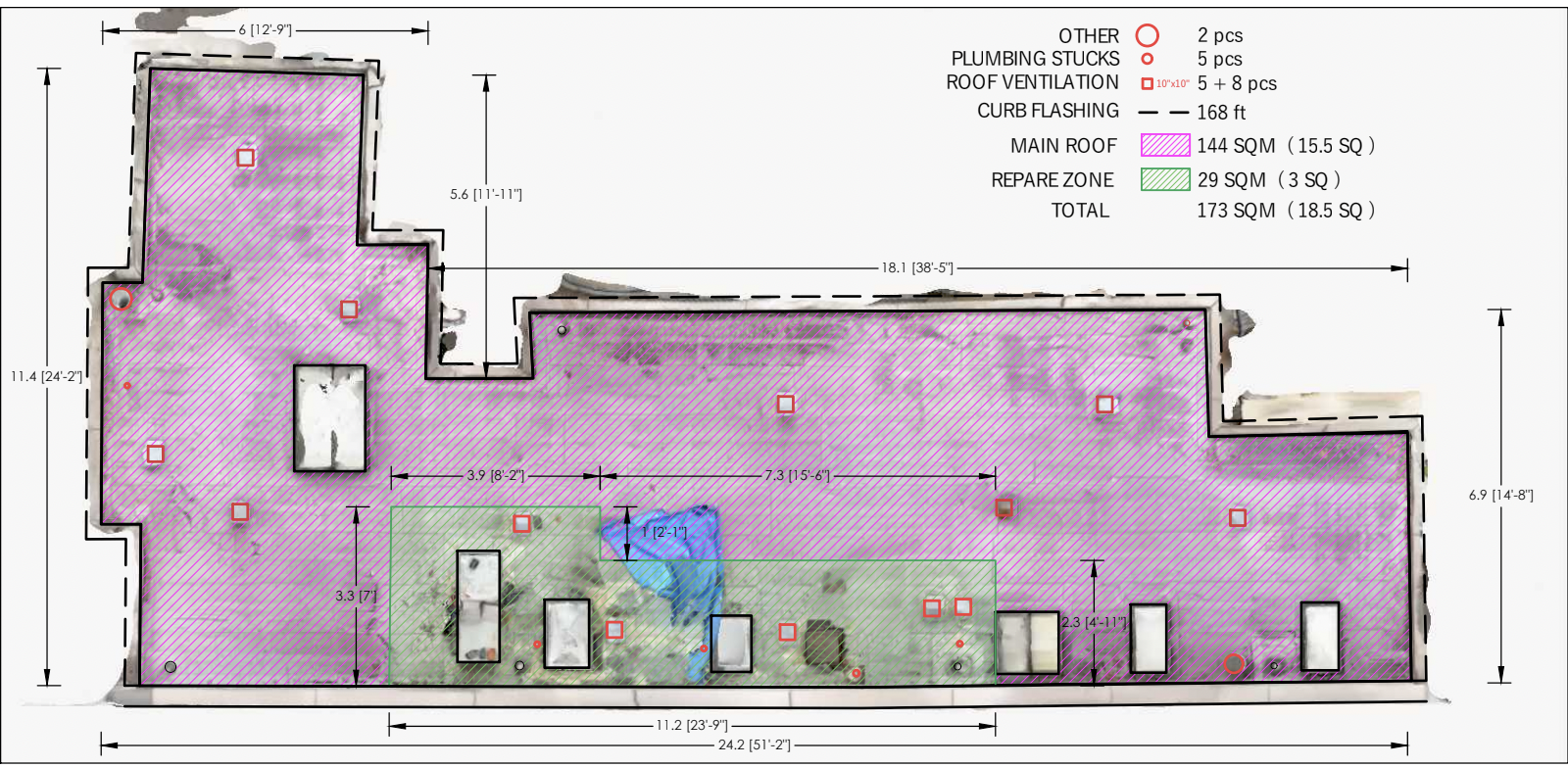 Industrial Roof Inspections:

Ensuring the Strength of Your Business Shelter
Industrial buildings often feature expansive roofing systems designed to protect valuable assets and employees within. To safeguard your business and investments, regular industrial roof inspections are crucial. These inspections go beyond the scope of residential or smaller commercial roofs, demanding specialized expertise and attention to detail. In this comprehensive guide, we'll delve into the importance of industrial roof inspections, what they entail, and why partnering with GVRD Roofing for this critical service is the right choice for businesses in Vancouver and the surrounding areas.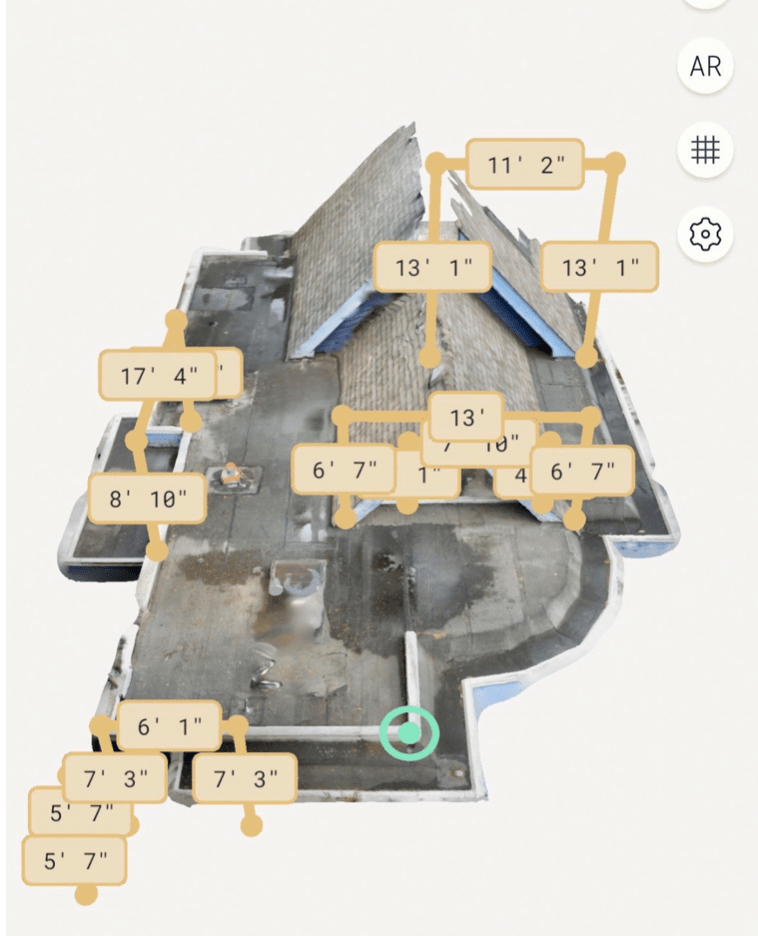 Residential Roof Inspections 

3D modelling with AI
3D modeling has revolutionized the way we approach residential roofing inspections in Vancouver and the surrounding areas. With the power of advanced technology, we can create precise, detailed, and highly accurate digital representations of your roof. This allows us to assess every aspect of your roofing system, from potential problem areas to overall structural integrity, with unparalleled precision. By integrating 3D modeling into our inspection process, GVRD Roofing can provide homeowners with a comprehensive view of their roof's condition, enabling us to make informed recommendations and deliver top-notch roofing solutions.
Roofing Inspections:  
FAQ
What is the purpose of a roof inspection?
A roof inspection is conducted to assess the condition of your roofing system, identify any damage or potential issues, and ensure its longevity and performance.
How often should I schedule a roof inspection?
It's recommended to have your roof inspected at least once a year, preferably in the spring or fall, to catch any problems before they worsen.
What can I expect during a roof inspection?
A roof inspection typically involves a thorough examination of your roof's surface, shingles, flashing, gutters, and overall structural integrity. We check for leaks, damage, wear and tear, and other issues.
Are roof inspections necessary even if my roof looks fine?
Yes, roof inspections are crucial because many roofing problems are not immediately visible. Regular inspections can detect issues early, potentially saving you from costly repairs down the road.
Can I install a new roof over the existing one?
Yes, it's possible to put a new roof over an old one. Keep in mind, there are specific conditions that need to be met where a roof over is possible. The existing roof must be in good shape and only suitable for asphalt shingles to ensure a successful overlay. Additionally, this approach can add excess weight and potentially compromise the integrity of the roofing system. 
We recommend consulting a roofing professional to determine the best course of action for your residential or commercial roofing project.
How long can I expect my roof to last?
The life expectancy of a roof depends on the type of roof material installed. Here are the average lifespans of common roof materials:
Asphalt shingles: 15 to 20 years

Wood shingles: 25 to 30 years

Metal roof: 20 to 50 years

Slate tiles: 50+ years

Concrete or clay tiles: 50+ years
Other factors that determine the lifespan of a roof include the type and quality of materials, underlayment, weather exposure, regular maintenance and workmanship of the installation. Contact our team for guidance on the best roof types and materials for your next residential or commercial project.
Roofing experts with decades of advise.

Book Online Or With Phone
We're available 24/7. Call us or fill out our form.

Tell us your roofing needs for a free estimate.

We will come to take a closer look at the project.

Repair, reroof, or installation? Let's get to work!
Professional Roofing Maintenance Will Save Time And Money
Our Location:
#226 – 1917 W 4th Ave, Vancouver, BC V6J 1M7
Whether it's a new project, repair, or a full build-up roof replacement, we go the extra mile to provide detailed drawings and accurate measurements that align with your vision. Our team consists of passionate roofers with years of experience and expertise to provide insights into roofing challenges Choosing the right roofing contractor with highly specific industry skills will make a difference in your projects.
Let GVRD Roofing take care of your residential and commercial roofing needs!
In addition we can provide very detailed drawing for new projects and full build up roof replacements.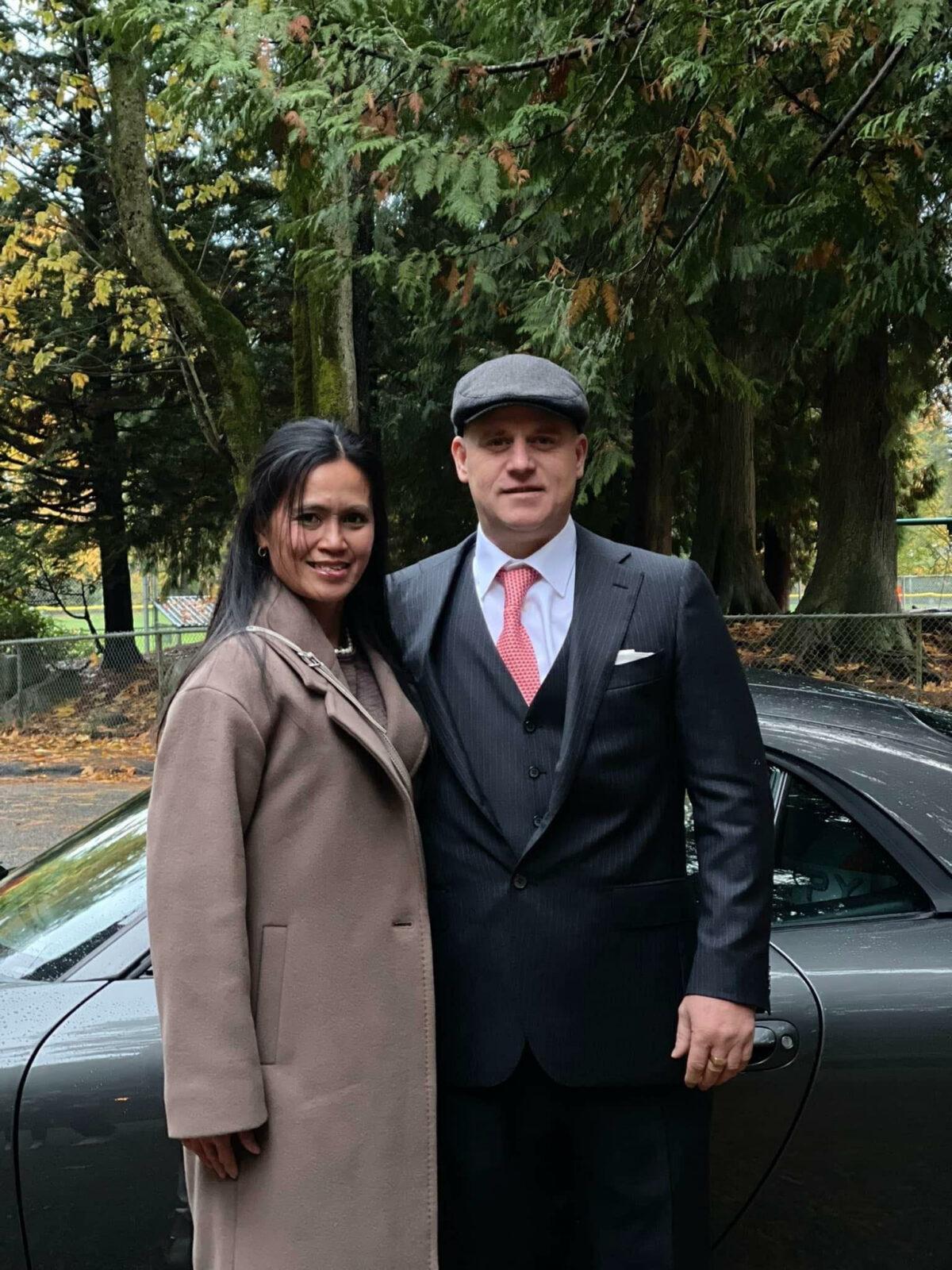 GVRD Roofing is a Vancouver-based company passionate about roofing and providing a different kind of customer service experience. We install the finest quality roofing materials with fast turnaround to get the job done on time and within budget. Our roofing services are offered in:
Greater Vancouver Regional District (GVRD)

Burnaby

North Shore

Richmond

New Westminster

Port Coquitlam

East Vancouver

South Vancouver

Parts of Sea to Sky
Our owner, Chris McEachnie, is hands-on and makes every customer feel comfortable by providing detailed estimates, timelines, product information, and written warranties on every roof replacement. We offer roofing services, including residential roof replacements, commercial roofing installations, and emergency roof repairs.
At GVRD Roofing, we have the expertise and equipment to handle any size residential and commercial roofing project. Contact us today for a free consultation and detailed quote on your roofing needs.