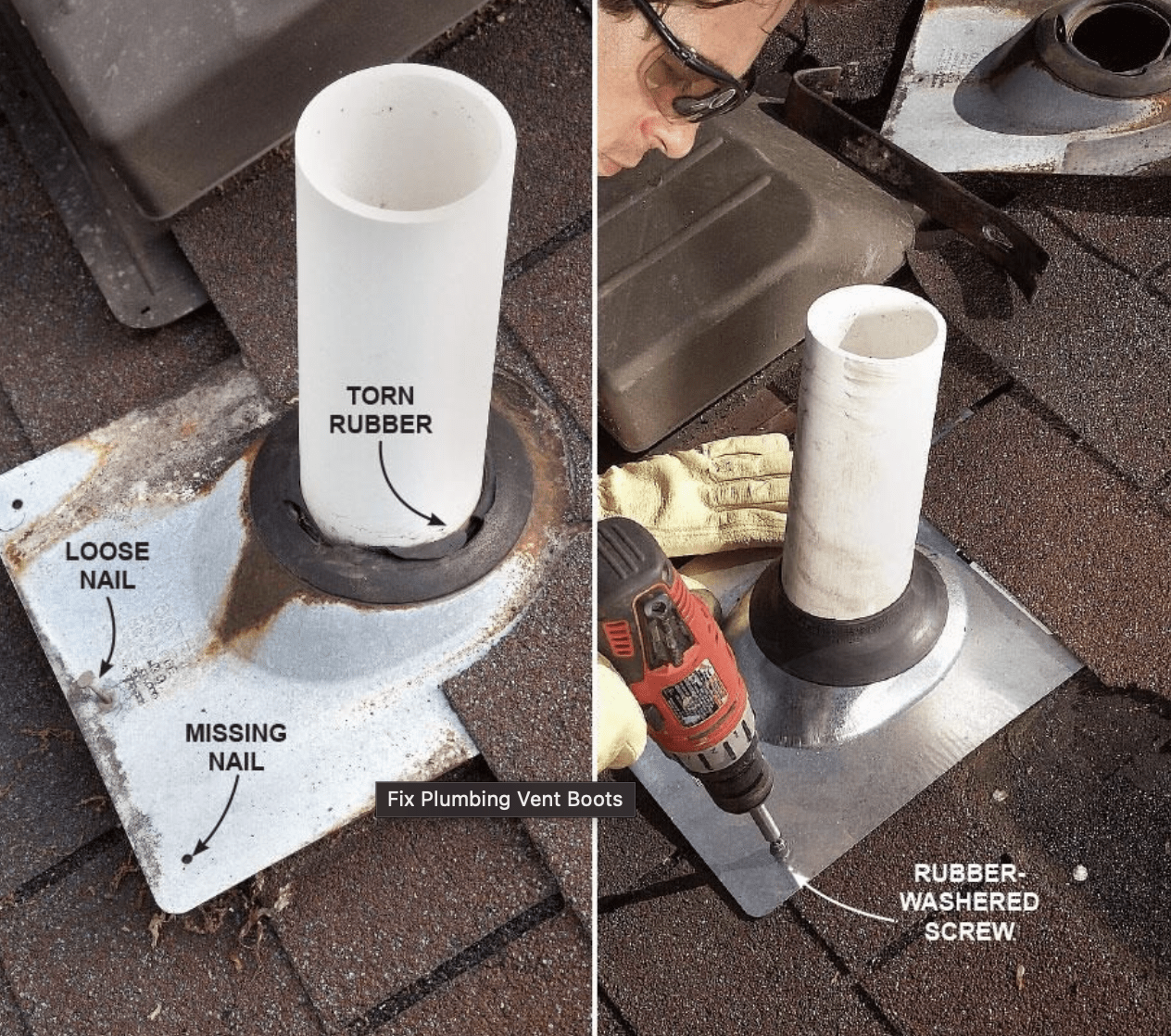 Shingle Repairs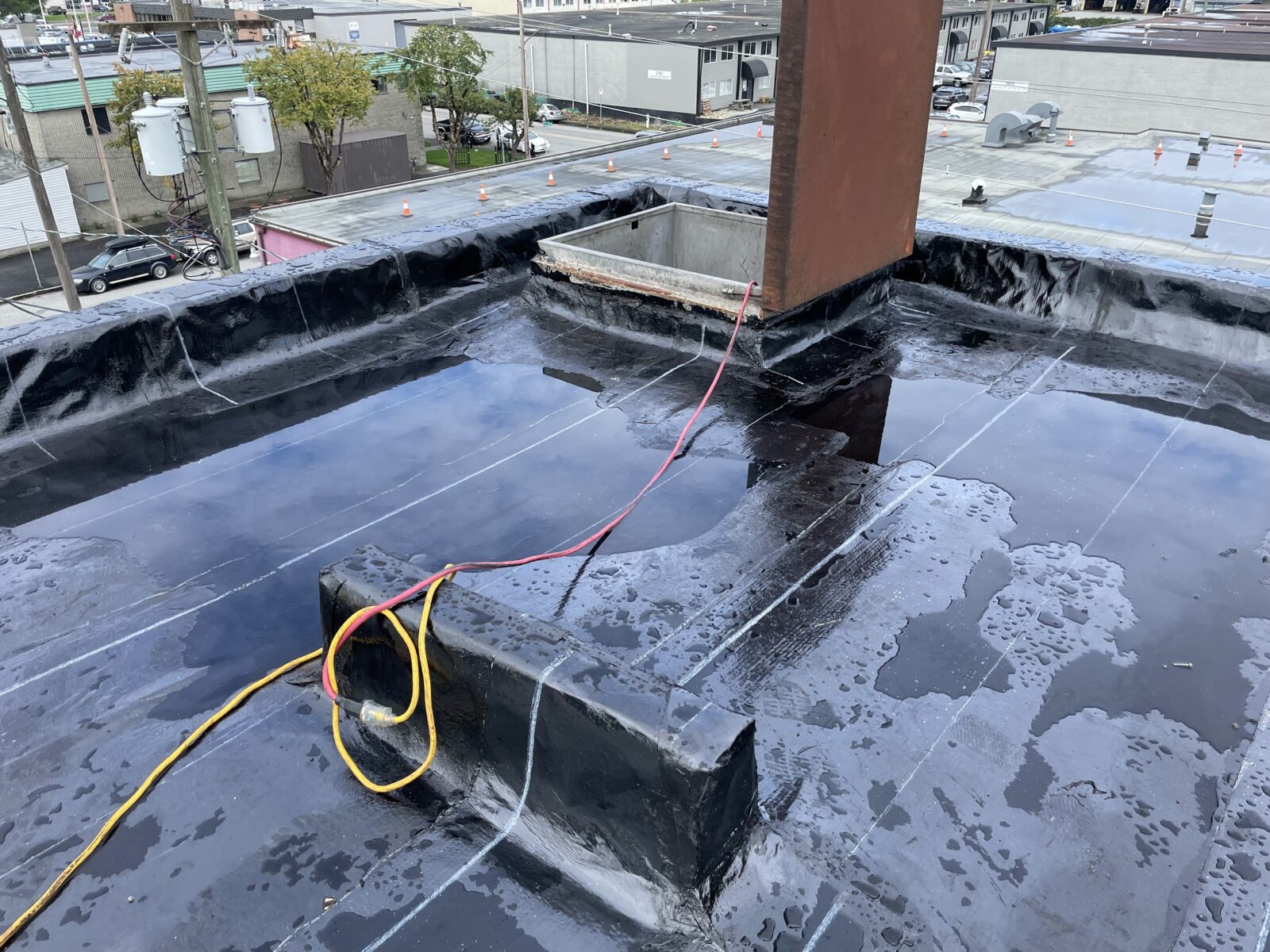 Torch on Repair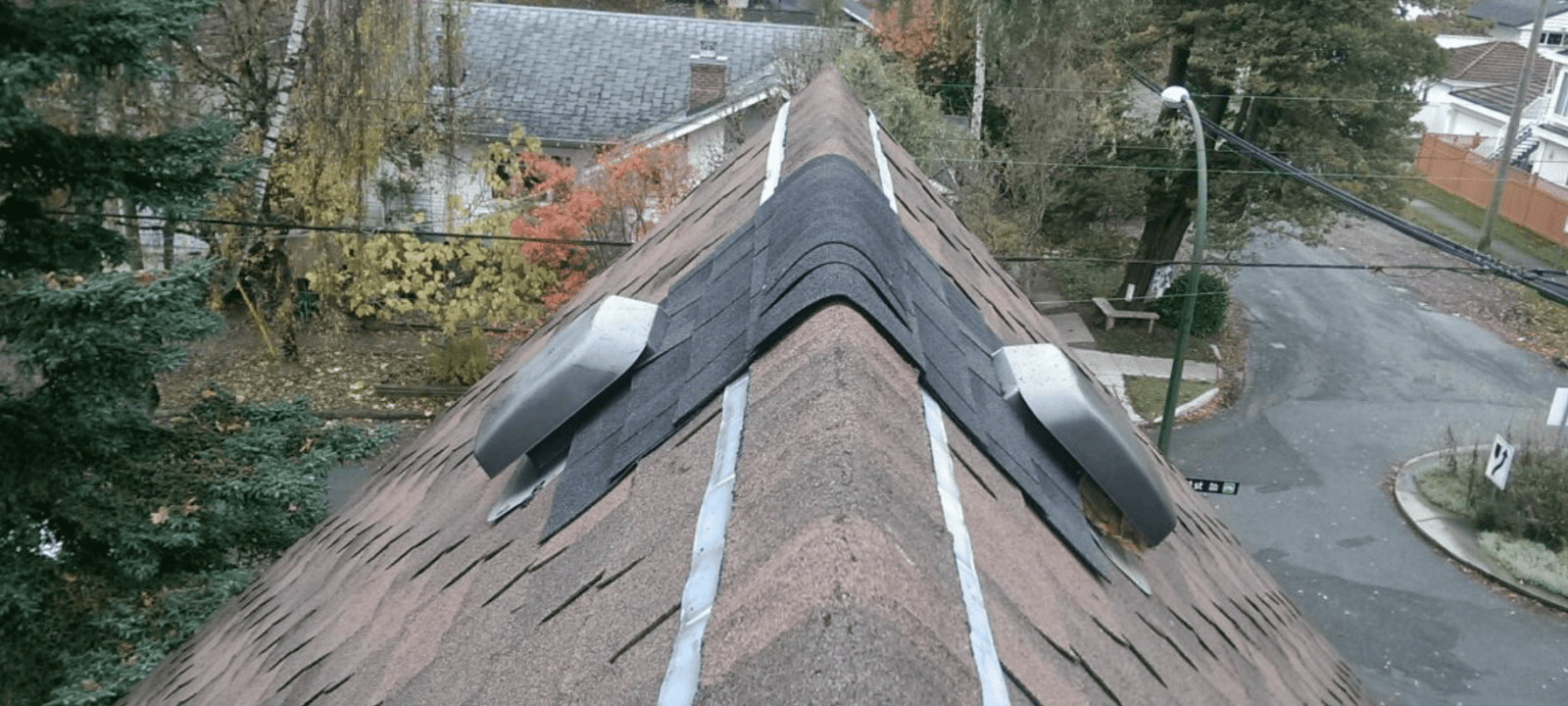 Shingle Repair
Inderpal Jassal
2023-04-14
To the point. My roof was leaking and they quickly sent someone out. Other companies tried to give me a sales pitch when I was distressed
Oliver Miles-Mackay
2023-04-08
Roofing Inc did an amazing job on re-roofing my roof, so good that I referred my grandma to them. Chris was quick to respond when I need his help and even happy explained and broke down the process and any questions I had was answered, even gave me suggestions for another problem had questions about and how to fix and prevent it. Overall great service.
Engaged GVRD to resurface a rooftop deck. When the next rainy season arrived, we experienced very serious leaking in the kitchen below the deck with water sheeting down the interior window and leaking in several locations across the ceiling. Over the next 2 years, GVRD hacked away but failed to resolve the issue, resorting in the end to pointing figures elsewhere rather than accepting responsibility. Eventually, I engaged another contractor that successfully and professionally resurfaced the deck surface (identifying the faulty workmanship performed by GVRD) and then we had to make a homeowner's insurance claim to repair the interior damage that had ensued.
Our old roof started to leak around the New Year, when it was hard to find a roofing contractor. We were lucky to call Chris - Chris sent his team as soon as possible, adding our repair to the already busy schedule. Chris kept us informed about the roof conditions and the repair details. When we were looking to replace the roof and the gutters a few months later, Chris's quote was exceptional compared to competing quotes. His crew did a perfect job; Chris was supportive throughout the roof replacement work, promptly answered our numerous questions, and made sure we we satisfied with the job, making required adjustments on the fly. Many thanks, Chris and the team!
Helen Slater-Kinghorn
2023-01-10
Chris responded promptly and assisted us when a tree fell on our roof during a December snow storm. He was fast and efficient and mitigated further damage for us. Many thanks Chris and team!
Very professional and reliable
Very punctual and professional.
We were very pleased with the response time and the work was completed very quickly, efficiently and professionally! I will not hesitate to call for all roofing needs. Excellent company!
Need Emergency Roofing repair in Vancouver?
Firstly welcome to GVRD Roofing, your go-to roofing experts for emergency roofing services in Greater Vancouver BC, Canada. Secondly our team is always available 7 days a week, 24 hours a day to provide you with fast and affordable roofing repairs when you need them the most.
Leaking Roof Repair
Above all we understand the urgency of roofing repairs and that's why we have a team of experts who have been with us for years and know exactly what to do when your home starts to leak. So In fact, in December 2022 alone, we completed over 100 repairs with 4 crews working around the clock. Importantly our average repair cost ranges between $250.00 and $500.00, ensuring that you receive affordable and high-quality roofing services.
Commercial Roof Repairs
In other words at GVRD Roofing, we specialize in both residential shingle repairs and commercial torch on and tar and gravel repairs. Therefore when Vancouver's wet weather can is harsh on flat roofs, our torch on roof repair experts are always ready to help. Above all we can repair old tar and gravel roofs, old torch on flat roofs and any other type of flat roof that may be causing you issues.
Leaking Roof Services
It is said when you notice water in your ceiling, it's important to call us right away. In other words heavy rain wind or snow can cause drywall to drop from if leaking, from the weight of it the moisture. More importantly waiting for repairs can also result in the growth of black mold, which can mean major renovations to your home or building. Lastly that's why our team is always ready to provide you with the fastest and most reliable roof repair services in Vancouver BC.
Emergency roofing
Most importantly choose GVRD Roofing for all your emergency roofing needs. Secondly our team of experts is always ready to provide you with fast and affordable roofing repairs 7 days a week, 24 hours a day. Lastly Contact us today to schedule your roofing repairs or to receive a quote for your roofing needs.

Emergency Roofing Services
Very most important thing we do is make ourselves available for fast affordable roofing repairs 7 days a week 24hours a day. First our team of experts have worked with us for years and know what to do when you home starts to leak. Fore instance In December 2022 we have done over 50 repairs with 4 crews going. So the average repair is between $250.00 and $500.00. Our team of roofers work all across Greater Vancouver BC, Canada. From residential shingle repairs, to commercial torch on and tar and gravel repairs. In conclusion we have you covered night and day for emergency roof repairs.
Torch on & Flat Roof Repairs
With Vancouver's wet weather here our torch on roof repair experts are ready to help. So From repairing old tar and gravel roofs, old torch on flat roofs. Importantly If your flat roof starts to leak call us for the fastest roof repair services in Vancouver BC. So As son as you see water in the ceiling call. Lastly Water is heavy and drywall can easily drop from the wait of water. Please If you wait black mold typically will start growing within days. Above all getting black mold out can mean major renovations.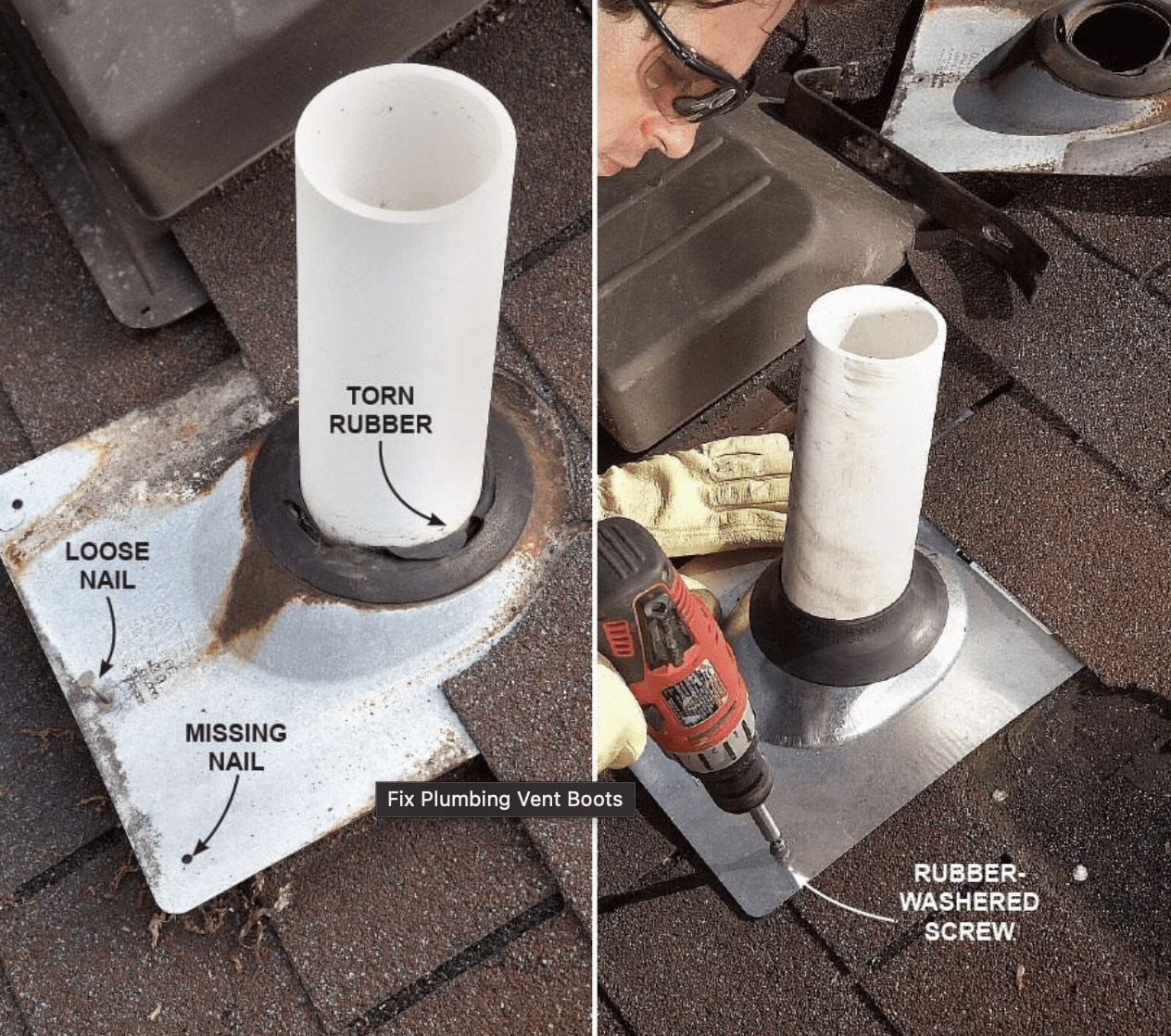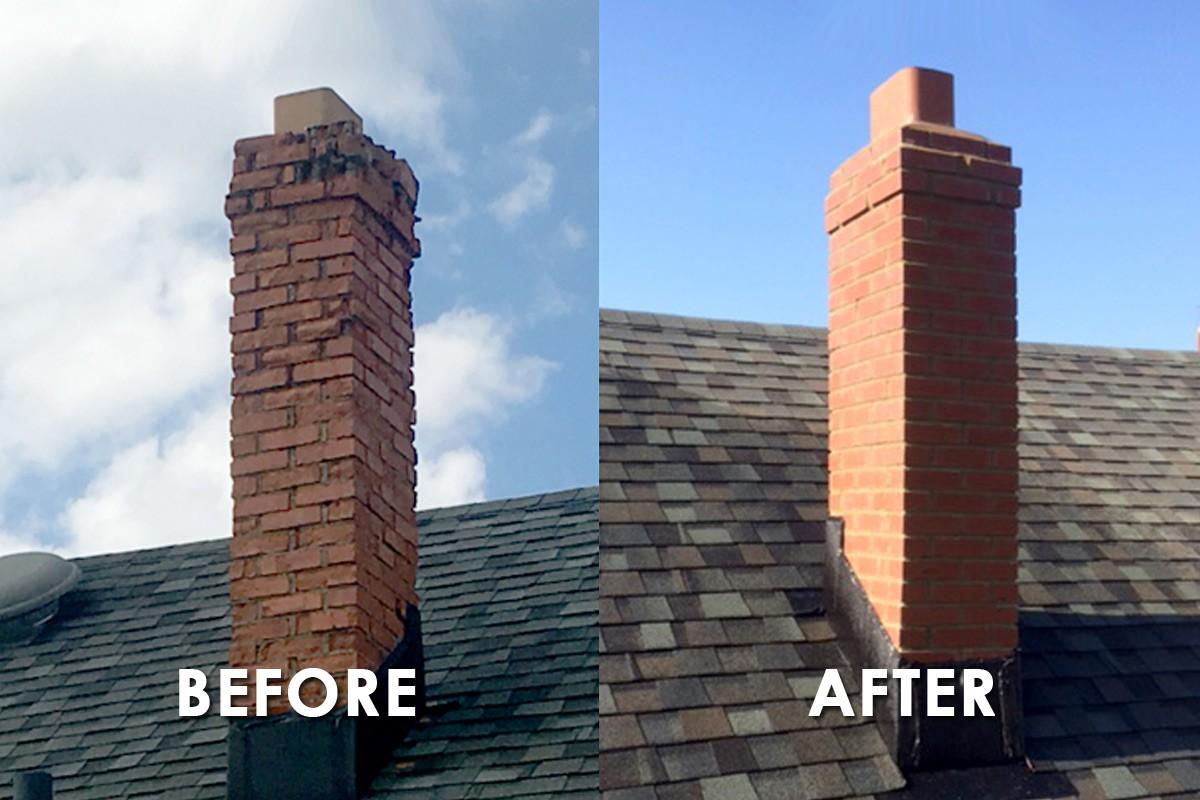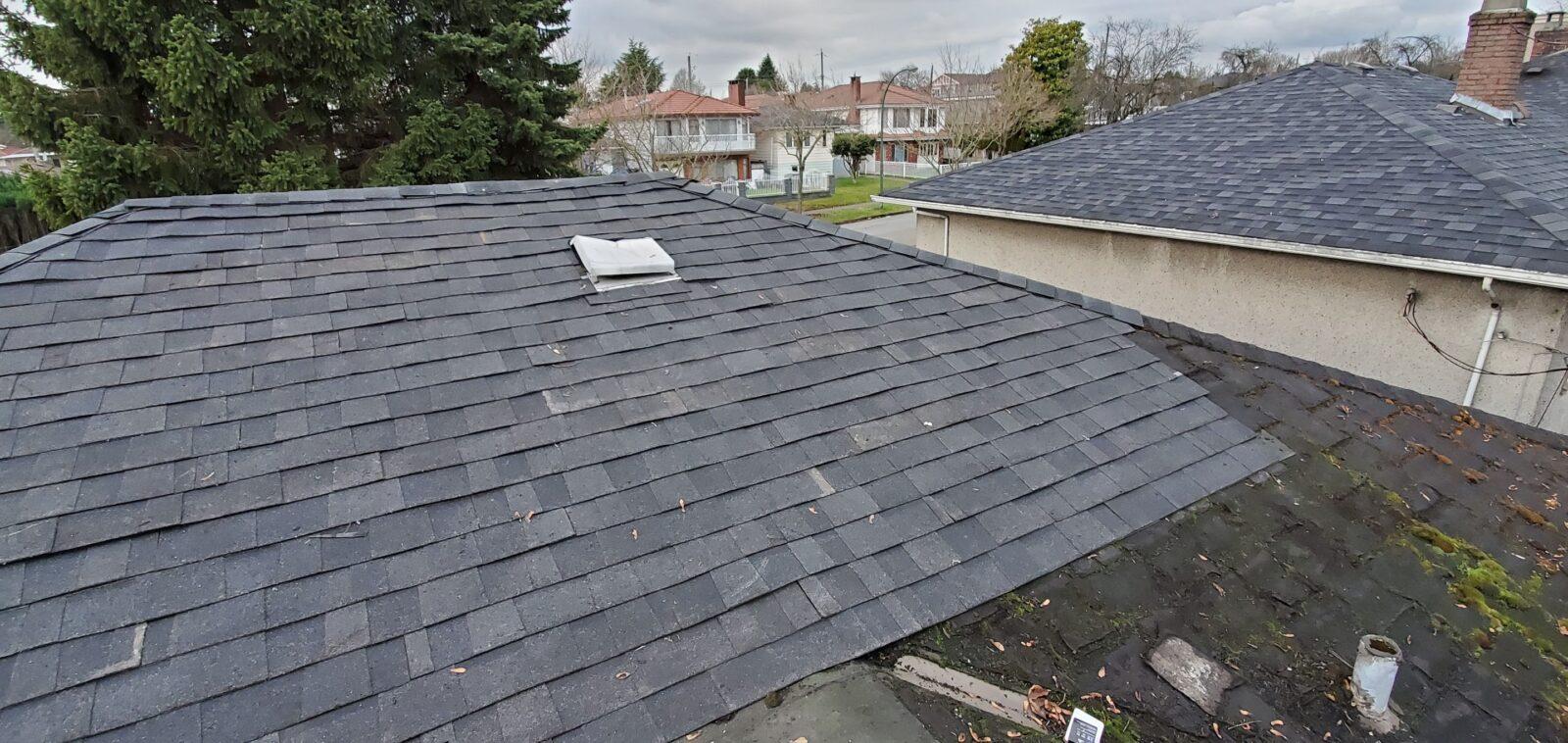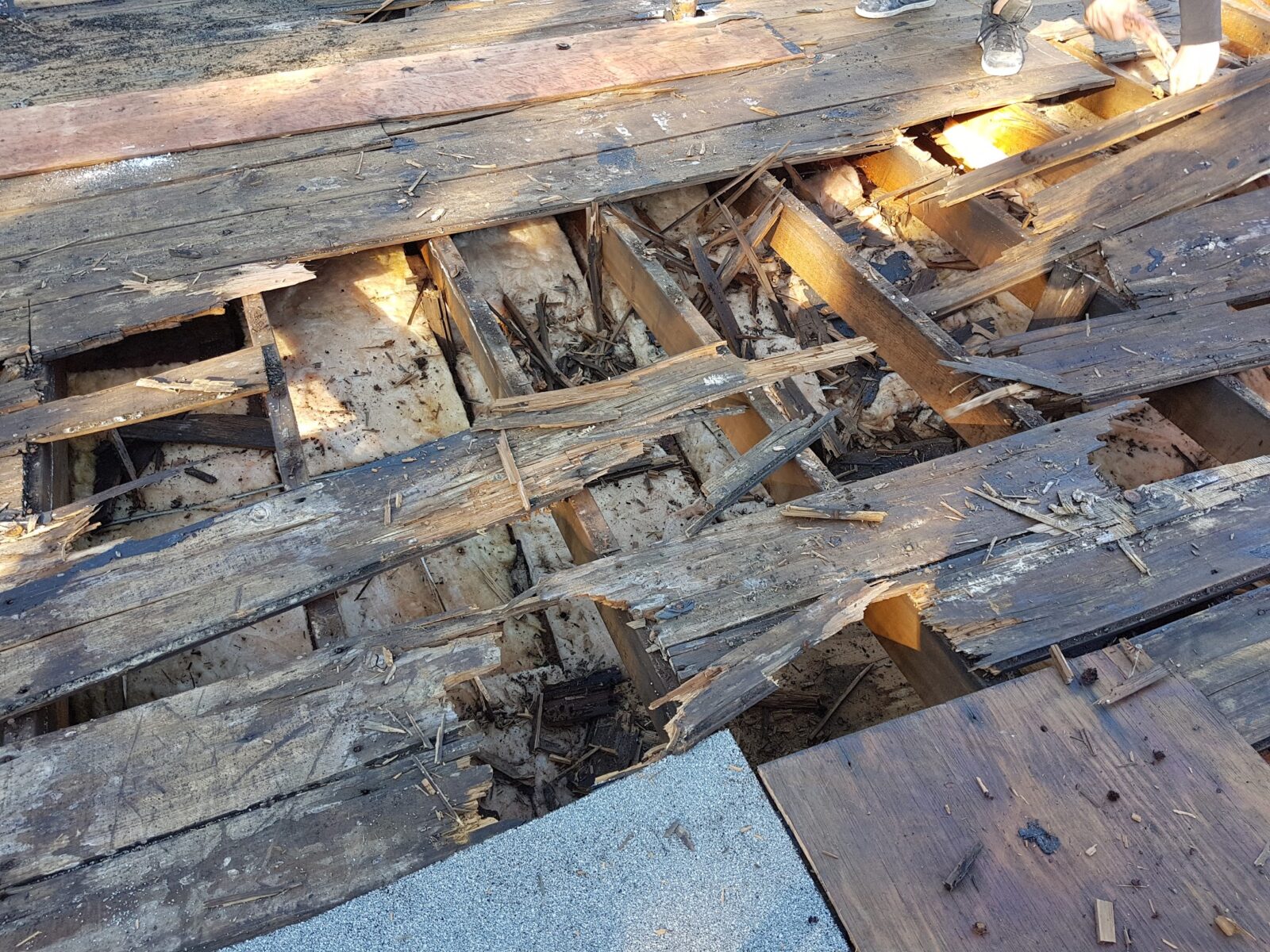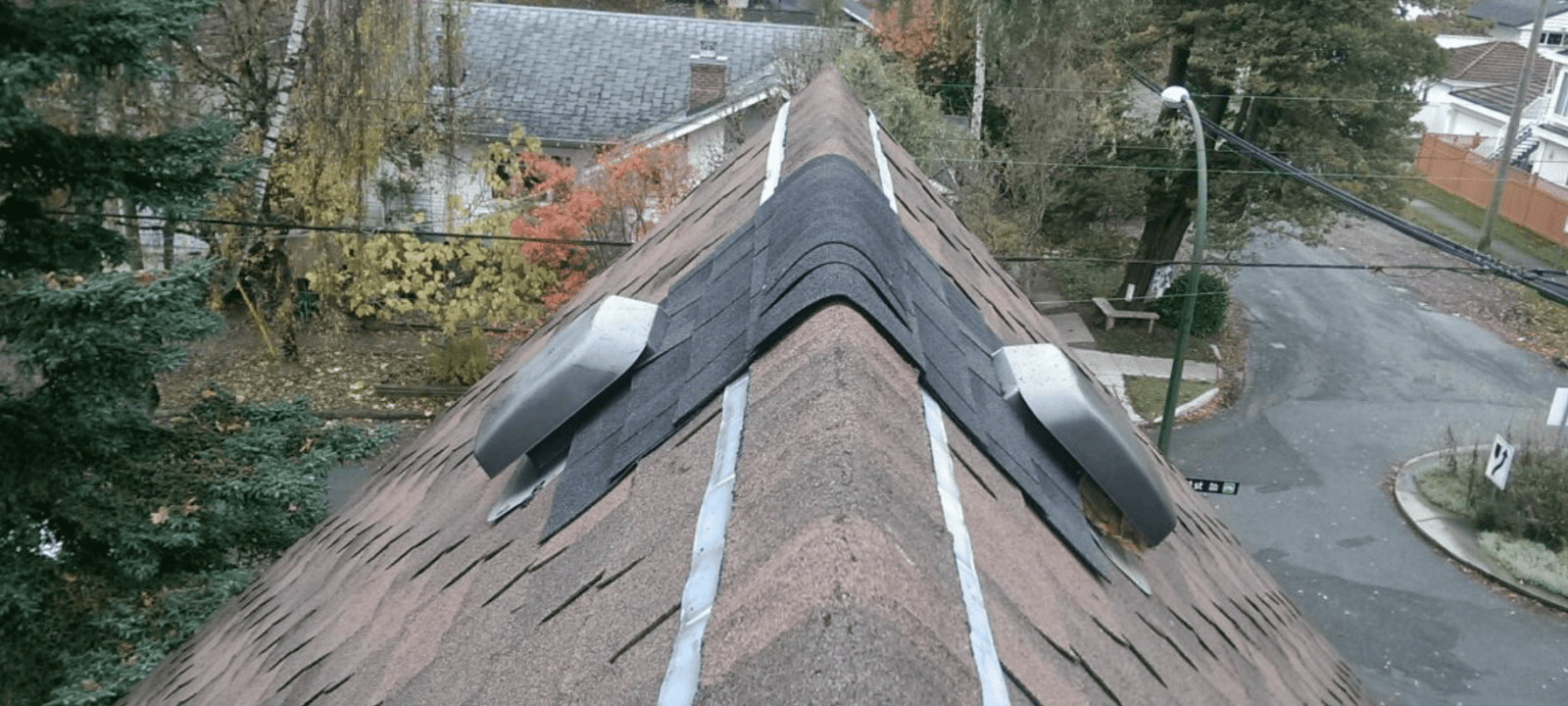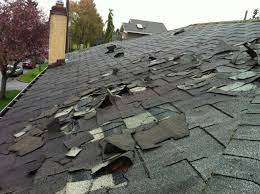 Why people Choose GVRD Roofing Inc
Because GVRD Roofing only hires roofers that have years of experience all our crews have worked with us for at least 6 years. And we hire the best out there, we may pay a little more in labor but doing it right is our only goal. The ultimate goal is our teams specialize in different roofing systems. So some of our guys only do flat roofs, some of roofer only install metal roofs, and some of our roofing crews only install shingles. Lastly we always go the extra mile and communication is so important.
We provide competitive pricing for every customer.
Call us today you will have a price tomorrow
Looking for a great product? We will drop a sample off.
Have a new build or want us to tender? Detailed proposals
LATEST PROJECTS
Explore Our Recent Works
Check out what we do everyday and get to know us.
Commercial and Residential roofers that care
GVRD Roofing are commercial and residential roofers that care. And providing Vancouver roofing services all across Metro Vancouver is what we do. Dedicated to roof services, in West Vancouver, North Vancouver, Burnaby, New Westminster, Coquitlam, Richmond, Delta, Surrey, Langley, and White Rock. For over 25 years I have been working In the roofing Industry. So in early 2012 I decided to go out on my own and build one of the best roofing companies in Vancouver. Having said that trust and integrity has always been first in life. GVRD Roofing is a company that prides itself on keeping customers happy. Having said that we are dedicated to what we do and love what we do.
The goal of GVRD Roofing inc is to go the extra mile for every customer. And our roofers have all worked with us for many years. Our goals are keeping relationships we build for life. We install many types of roofs and never cut corners. This means using only the best products, and always keeping our customers informed. In the same way most avoid issues, our goal is to make sure we don't have problems. I pay my guys very well and expect only the very best. And I always tell my guys if there is an issue make sure we look after it right. Because we provide very solid warranties we have to make sure that the roofs owe install are perfect. Replacing your roof again will only cost us money.