Last updated: March 18, 2021
In 2020, record wildfires damaged or destroyed thousands of California residences, Hurricane Zeta devastated Louisiana homes, and 140 mph "derecho" windstorms tore across rooftops in the Midwest. Those disasters—coupled with pandemic-related production slowdowns—led to labor shortages and higher roofing costs across the country, says Roofing Contractor, an industry publication.
Roofing material costs and labor shortages are expected to continue in 2021, predict many of the residential roofers surveyed by the magazine. Typically, those forces would raise roofing prices, but competition among roofers—another expected trend—could mute that impact. If you need a new roof this year, though, you could face a challenge finding qualified help. Three out of four roofers say they're expecting their sales to grow; that could be in part due to pent-up demand.
And when you need a new roof, you can't hold out forever. Given that a roof replacement is among the most costly home improvements, deciding what to put over your head requires major consideration. The average roof costs $6,771 to replace, and prices usually range from $4,700 to $9,200, says Thumbtack, an online local-services marketplace.
Consumer Reports tests asphalt shingles, the most common residential roofing product. But no matter what type of roofing you get, you'll need to use the same basic process to determine whether to get a new roof, to shop for the right product, and to vet a contractor.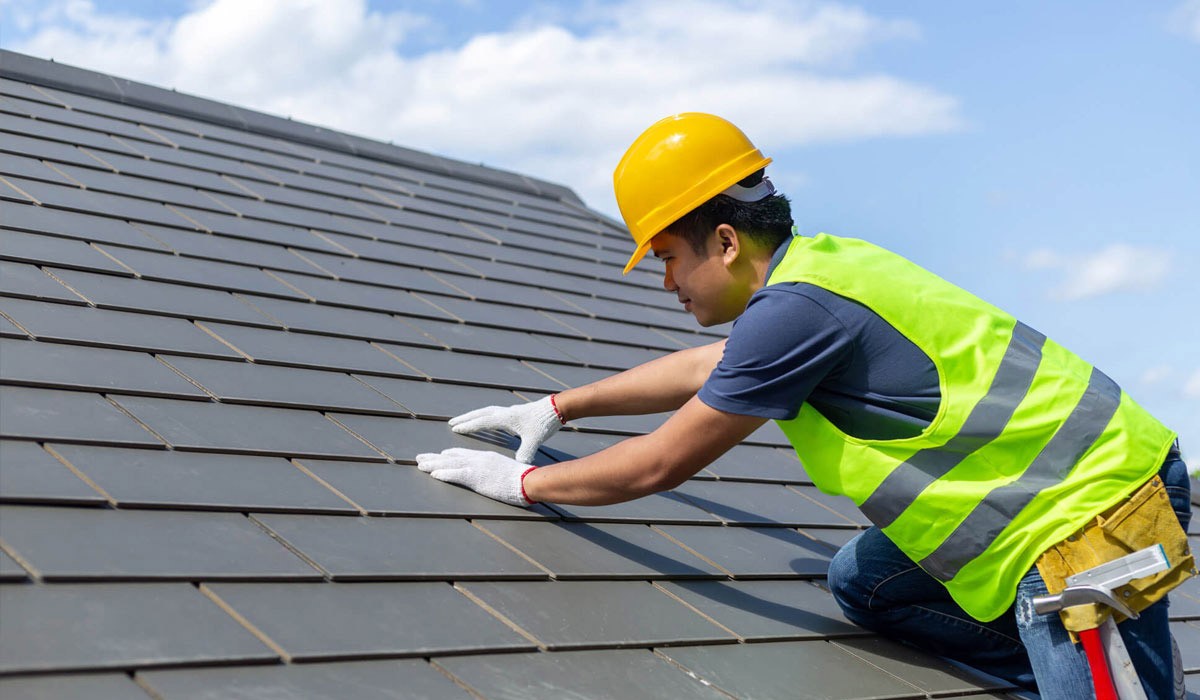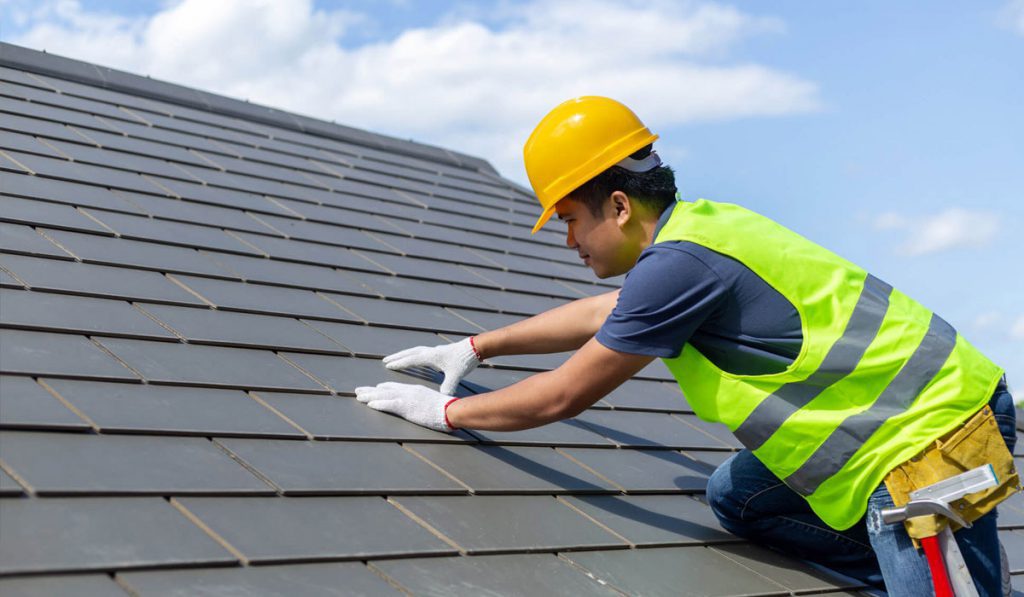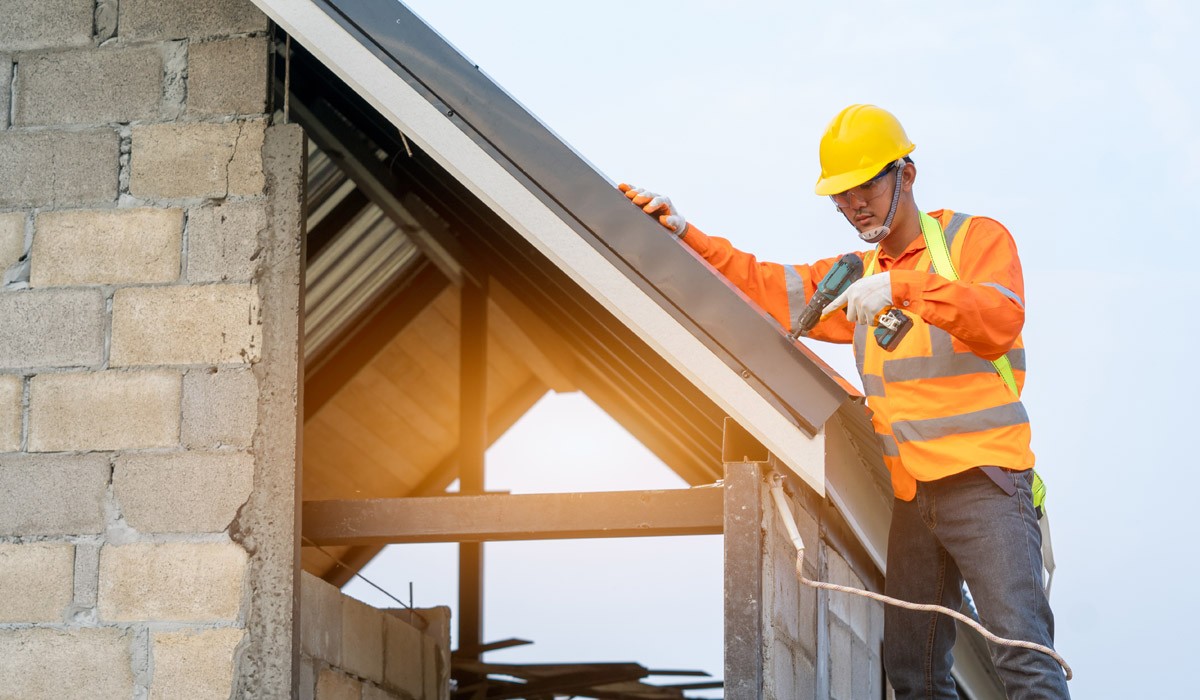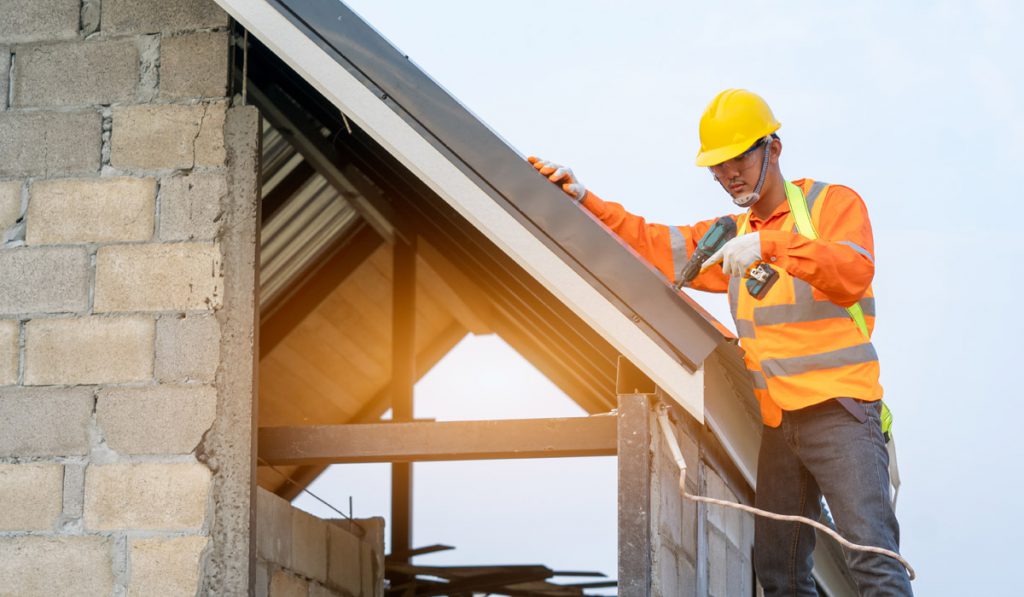 Do You Need a New Roof?
There's no denying when a roof destroyed by fire, windstorm, hail, or other severe weather needs to be fixed. But often, the need for repair or replacement is signaled by a seemingly innocent ceiling stain or drip. That telltale sign can end up being fairly inexpensive to fix or may require a costly overhaul.
Sometimes you can find the leak's source yourself if you have an unfinished attic and can locate the water trickle along a rafter or stud. However, it's best to have an experienced roofer do an inspection and handle the repairs. We don't recommend homeowners navigate steep ladders and pitched roofs themselves.
The remedy may be as simple as filling in a crack with caulk, replacing a few shingles, or installing some flashing—a membrane of metal that redirects water. Most leaks can be stopped if they're limited to a few spots. But if you're experiencing recurring leaks and your roof is out of warranty, a new roof is in order. Even without obvious signs of damage, it's wise to replace an out-of-warranty roof that's more than 20 years old.For More See Our Roofing Ratings
Decide on a Roofing Type
First, figure out what type of roofing you want. Asphalt shingles remain far and away the most popular choice because they're relatively inexpensive and easy to install. In CR's roofing tests, we found that some shingles performed better overall than others that cost more. And some provide a beautifully layered look or come in huge arrays of colors. On-trend colors right now include light and soft greens and blues, beige and off-white, and taupe and light brown hues.
Slate, tile, and metal are all good options, too, but they cost more. Tile is common in the Southwest and Florida because it reflects heat and matches Mediterranean-style houses, while slate roofing is a more popular pick in the Northeast, where Victorian and Gothic houses from the 1800s are still quite common. Metal roofing can be found across the country. The performance of these options on your roof really depends upon the skill of the installer, but usually they can last longer than asphalt. A metal roof can last 50 years, and slate roofs can last more than 100, with diligent upkeep.
Keep in mind that you may need to do only one side of the roof, rather than the entire thing; that's something to discuss with the contractor. And if new shingles can be laid on top of the old ones, you'll save money over having the roof torn off and starting from scratch. However, you or the contractor should check with your municipality to see what's permitted; if two layers are already installed, you may not be able to add one more.
Mind the Warranty—To a Point
In your shingle shopping, you might be impressed by how many manufacturers offer a lifetime protection warranty. But in roofing parlance, a lifetime really isn't a lifetime. It's more like 10 years. That's the period during which most manufacturers will pay the roof's original owner in full to replace defective shingles under the baseline warranty. After that—and for the rest of the period you own your home—it'll reimburse only for your shingles' depreciated value.
Warranties involve a lot of fine print like that. For instance, to extend the full-replacement period, you have to either upgrade to a different shingle or buy more of the manufacturer's components. A roofing warranty won't pay if the shingle maker finds problems in your home's ventilation. And manufacturers usually won't cover damage from certain acts of God, such as very high winds and hail; for that, you'll have to put in a homeowners insurance claim or pay out of pocket.
Given all those gotchas, a warranty probably shouldn't be your main focus in choosing a new roof. Rather, our testers recommend that you place your faith in a strong shingle and a reliable contractor. That said, see whether the warranty is transferable to the next owner. If you sell your home, a transferable roof warranty can be a perk to a potential buyer.
Solar Panel Considerations
If you might add solar panels to your new roof, check the warranty of the shingle you're considering to make sure a solar-panel installation won't void it. You should also check for insurance coverage from the solar panel company.Roofing Ratings by Consumer Reports
Estimating Costs
Even though replacing a roof isn't a do-it-yourself job, estimating the cost of the shingles themselves can be helpful when you're comparing bids from roofers.
Manufacturers price roofing by the square, or 100-square-foot area, and that's how we price each option in our ratings. To estimate how much roofing you'll need, multiply the overall length and width of each roof section in feet to measure its area and add 10 percent to allow for waste. Then divide by 100 to determine how many squares you'll need. In addition to buying extra to account for waste, it's a good idea to keep an additional bundle on hand for minor repairs. That way you're covered if the manufacturer stops making those shingles.
For example, for a typical 2,300-square-foot house, you'll want to figure on about 30 squares to cover 3,000 square feet total—that should give you enough for waste and extra shingles for future repairs.
While manufacturers price their product by the square, roofing is generally packaged, and sold, in bundles. Generally, you'll need three to five bundles of shingles to cover one square of your roof—the exact number of bundles required depends on the type of shingle you are buying; the heavier the shingle, the less you get per bundle. By law, each shingle bundle should state clearly how many square feet it covers so that you can calculate the number of bundles you need and budget accordingly. Roofing Ratings
Pick a Roofer
Once you've decided on a shingle style, check the maker's website for contractor recommendations. The company's credentialed contractors, in theory, have more training in installing the product. Your homeowners insurance company may also have a network of contractors. Look for a contractor who has been around at least five years and has a good local reputation.

With any roofer, get local references and check for local and state licenses, proof of bonding, Better Business Bureau rating, and active certificates of insurance—for liability and workers' compensation.
Request bids from at least three pros. Costs for a job as big as replacing an entire roof can vary widely, even for installing the exact same shingles. For asphalt shingles, prices range from $65 per square for the basic 3-tab shingles, all the way up to $350 per square for multilayered architectural shingles. The cost of the shingles themselves should be similar no matter who installs them, but other related costs for labor and materials are what you have to look out for when comparing bids.
You want a breakdown of all the costs involved: one price for the shingles, one for the labor of removing the old ones and installing the new ones, and a contingency budget that outlines the costs if your roofer discovers that the sheathing needs to be replaced.
Some installers offer workmanship warranties separate and apart from a shingle manufacturer's. Be sure to ask for one in writing. Among the dozens of contractor websites from across the country that we reviewed, only a few showed explicit warranties. The promises we found covered between one and 50 years, though experts told us most roof problems happen in the first couple of years.Check Our Roofing Ratings for More
What's Involved
Before giving you an estimate, a contractor should assess all components in and around your roof, including the drip edge and gutters that steer water runoff. In a complete roof repair or redo, you'll typically need to replace the underlayment. That component, usually treated paper or synthetic sheets, serves as a weather barrier atop the decking, the flat surface—typically plywood—that lies on rafters. In a cold climate, a roofer may suggest applying an ice-dam protection membrane in some areas to prevent ice dams that can cause water seepage. Adding or updating the ridge vent and vented soffits can improve attic airflow and prevent harmful moisture buildup. Replacing or fixing flashing, the material around the chimney and where roofing planes meet, can prevent leaks; ask about alternatives to copper, which is durable and pretty but costly. Roofing Ratings by Consumer Reports