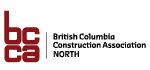 Commercial roof installation
Looking for a trusted commercial roof installation company?  We provide a minimum 15 year roof installation warranty on all new roofs? GVRD Roofing Vancouver BC provides roof contractors, including maintenance on commercial buildings, full removal and replacements of flat and sloped buildings & torch on repair and replacement. Our company is always ready to assist. Highly skilled and professional roofing installation services in Vancouver BC.
Roof Maintenance 
We will provide references on request for all Commercial & residential projects. If you are looking for a trustworthy re roofer contractor GVRD is a great choice. We hire ticket red seal roofing contractors  with independent roofing inspectors on large projects. Over 20 years of excellence in build up systems in Greater Vancouver. Top 3 Commercial re roofing installation companies in Vancouver BC.
We are are roofing contractors in Vancouver BC company that has been providing exceptional residential roofing services for over 2 decades. Trust us for exceptional residential roof services. We carry hot and cold roofing application insurance. Looking for a roofing contractor in Vancouver or on the North Shore to replace your roof on your home? Are you a construction contractor or builder and need to find an affordable new construction roof for your customer?
Residential Re Roofing Companies
Our re roofing company provides warranties on on all work. We install Asphalt shingle, Cedar shingles and shakes, beautiful standing seam roofs, torch on roofing systems and all types of composite shakes and slate products. We are proud to recycle all old roofs, and use superior shingles made from products like asphalt, Flaxseed, Hemp, and recycled rubber and plastic.
Commercial / Residential / Strata Roofing 
GVRD Roofing provides professional emergency repair on flat and steep sloped buildings. Our emergency services are open for our customers 24 hours a day 7 days a week. Mobile  roof leaking crews always on call. No repair to small or too big. All repairs are backed with a 2 year warranty on affected area of roof. We provide repair and leaking roof services at affordable prices for Strata Roofing as well. Rated top 3 roofing companies in Vancouver because you can get a hold of us 24 hours a day. We have highly skilled roofers always ready to help in an emergency.  Is your roof leaking? Are you in need of repair? We can help with torch on repairs, and steep slope roofing repairs. We work in West Vancouver, North Vancouver, and across Metro Vancouver BC, Canada.
GVRD Roofing provides Strata roofing and maintenance across Metro Vancouver BC, Canada. Our dedication to the highest level of service and workmanship property management companies trust us to give them a fair price and be there when we are needed., GVRD Roofing installation services has been highly recommended by many Strata companies across Greater Vancouver for our high level of roofing services and building maintenance services. You can always trust our team to do the work on time and on budget. No re roofing project to big or small for us. Roof maintenance and affordable roof cleaning and repair.
There are many reasons a Strata company should maintain their roofs on a yearly basis.
Cleaning moss and algae off the roof

will give the roof a full life.

Repairs

typically will need to be done to prevent the roof from leaking.

Inspecting the roof

and providing a detailed report on condition and life.
Knowing

when the roof needs to be replaced

is important. Once a roof fails it can cause major building damage.
Our team of re roofing experts are ready to help, and because we know looking after your roofs is one of the most important things you can do. We specialize in working with Property Management companies and Strata companies for there roof maintenance, re roofing services, and roofing repairs across GVRD Roofing Vancouver BC, Canada.
Roofing Vancouver BC / Roofing Companies
Specializing in Roof installation, repair & services
604-445-4873 or 778-956-ROOF
Top 3 installation companies in Vancouver in 2020. Nominated for the Top Choice award 2 years in a row, 2019 and 2020.
---

Emergency roof repairs
Two Million Liability Insurance
Full WCB Coverage
Factory Trained Installers
A+ BBB Rated
Red Seal Ticketed roofers
 Roofing Contractor 
We are so proud to provide quality in all our roof services across Greater Vancouver BC. We focus on low overhead , so we can provide high quality affordable residential and commercial roof installation services. Our goal is to employee only the highest skilled roofing contractor tradespeople in Metro Vancouver.
Three Best Roofing companies in Vancouver
Email us today @ gvrdroofing@gmail.com
Check out our Google reviews 
Proud to be the Top Choice Nominee for 2019 and 2020
---
Trust and Quality
Trust, quality, and first class roofing services has been our goal for over 20 years. Our re roofing company pays attention to detail from clean up, to communication . We only hire ticketed roofer tradesman with a minimum 10 years of experience  to run our projects. GVRD is proud to be one of Vancouver's top residential and commercial re roofing companies.
Re Roofing Services
Our company installs all types of roof systems including

torch on, Asphalt shingles, cedar shakes, and much more.

We install roofs all across the Lower Mainland of Vancouver to help service our clients better.
Locations
Our locations include West Vancouver, North Vancouver, East Vancouver, South Vancouver, Burnaby, Richmond,  and all surrounding areas.
Roofing Installation Services
We strive to be one of the leaders in our industry for roofing installation services. We want every one of our customers to know they will get the

highest quality of workmanship and service

.GVRD Roofing Inc. is proud to provide a service that will enhance your home and keep it safe and dry for a lifetime. 
Testimonials 
Thanks to our loyal customers that we consider family, we are growing comfortably  year after year. Lifetime roof installations made easy 7 days a week 365 days a year. Our roofers do many emergency roof repairs across Greater Vancouver. Looking for a roof repair company in Vancouver? Look no further than GVRD Roofing Inc.
Locations
We service the NorthShore, South Vancouver, East vancouver and most parts of Metro Vancouver.
Roofing Contractors
GVRD Roofing Vancouver BC now proudly supports The

Canadian Red Cross and the Canadian Cancer Society.
We support local charities by donating a percentage of our profits to local programs.
Trust Vancouver's roofing installation professionals. Whether you are in need of home roof maintenance, commercial roof repair, laminate shingles for your new home, cedar shingles, torch on roofing, metal.
We install brand new roofs and gutters every day.
We are always looking for feedback to improve everything we do.
Let us know if you have a comment or want to know more about the products we install.
 We look forward to getting back to you
We are a professional roofer contractor that hires highly trained roofers that are certified with a red seal .
Make sure you call and book an appointment with a roofing pro. Trust, customer services and friendly advice. Our staff encourage our customers to review every detail of our work.
 GVRD Roofing is a Commercial and strata Re Roofing expert. 
*warranty is dependent on type of material approved by property owner, or as per manufacturer's stated warranty on chosen roofing products.
Vancouver location
Suite # 202 141 West 7th Ave. Vancouver BC V5Y 1L8
Locations
North Vancouver

West Vancouver
Burnaby
New Westminster
Coquitlam
Port Moody
East Vancouver
South Vancouver
Shaughnessy
Richmond
Surrey
Langley
Tsawwassen
White Rock
If you are looking for professional roofing contractor in Vancouver or the North Shore with amazing customer service give us a call and we are always happy to come give you a free estimate.
GVRD Roofing Vancouver BC is a Vancouver BC privately owned contracting service. We are a roof contractor in Vancouver. We install all types of residential and commercial systems. Providing free roofing estimates 7 days a week is just a small part of what we do. Located at 141 West 7th Ave in Vancouver and have an office in North Vancouver.
Our Goal
GVRD Roofing Inc. is always here for their for our Vancouver customers. We know being prepared is very important in everything we do. Our goal in business is to be the most trusted name in our industry. Doing this was not easy and paying more to hire ticket professionals was our first step. Our goal at GVRD is always do it right the first time The extra cost in doing your roof right is very little in comparison to having to fix it. We are all human and taking pride in everything we do.
 If you're wondering what people think of our roofs we install just check us out online. We always encourage our clients to give us a review.
With summer here don't hesitate in getting the work you need done. We install commercial and residential roofs 7 days a week. Call us and we are always ready to assist in helping you make a great decision.
Open every day of the week and located right here in Vancouver BC, Canada.
Let our Vancouver roofing BC sales professionals wow you with our exceptional service and advice. Here at GVRD Roof and gutters we are affordable. When it comes to finding the top of the line waterproofing installers you can be assured here at GVRD Roofing Inc we will look after you.
How we set ourselves apart from other waterproofing companies in Vancouver
When we install your roof we always make sure we install products that will last the life of your roof. GVRD Roofing Vancouver BC is dedicated to providing the best possible services in Vancouver BC. If you are a homeowner or looking after a commercial property GVRD is very capable and ready to assist you. With over 30 installers we consider ourselves a medium size waterproofing installer.