ROOFING DONE RIGHT
Vancouver roofing contractors that care
GVRD Roofing Inc has a dedicated team of Vancouver roofing contractors. Working on commercial & residential roofing systems for all types of roofs. Get a free roofing estimate for a roof replacement. Or get a someday emergency roof repair for your home, or building.. Our team is fully insured and licensed for residential and commercial installations. We provide many services including torch on, roofing asphalt shingle installations. Other services include cedar shingle installation, composite shingle systems, custom metal and flashings. If you need a roof installed GVRD Roofing Inc can provide same day roofing services. Is your roof leaking from all our rain ? Our roof repair services start at only $199.00. From strata buildings to residential roofing services we have you covered. We have full WCB coverage, decade in the roofing business and over 30 years of experience. Need an estimate on your replacing your old roof? Every year we improve our roofing services by providing re-roofing and new construction roof services 365 days a year. Keeping you dry is what we are best at. We are thankful to live in Beautiful British Columbia and we want you to know we are fair and always very professional from beginning to end.
Request a Free Estimate
No obligations friendly advise.
gvrdroofing@gmail.com
"Send us an email and let us know what you are looking for. We look forward to talking to you."
CALL ANYTIME @ 604-445-GVRD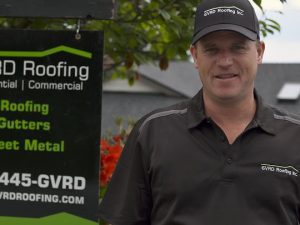 DONATING TO THE CANADIAN CANCER SOCIETY IS JUST A SMALL WAY WE GIVE BACK.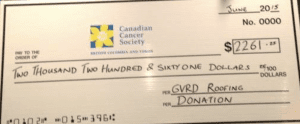 Lifetime written warranties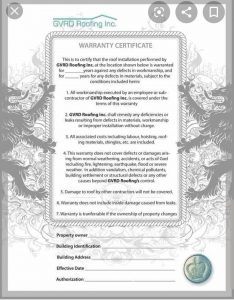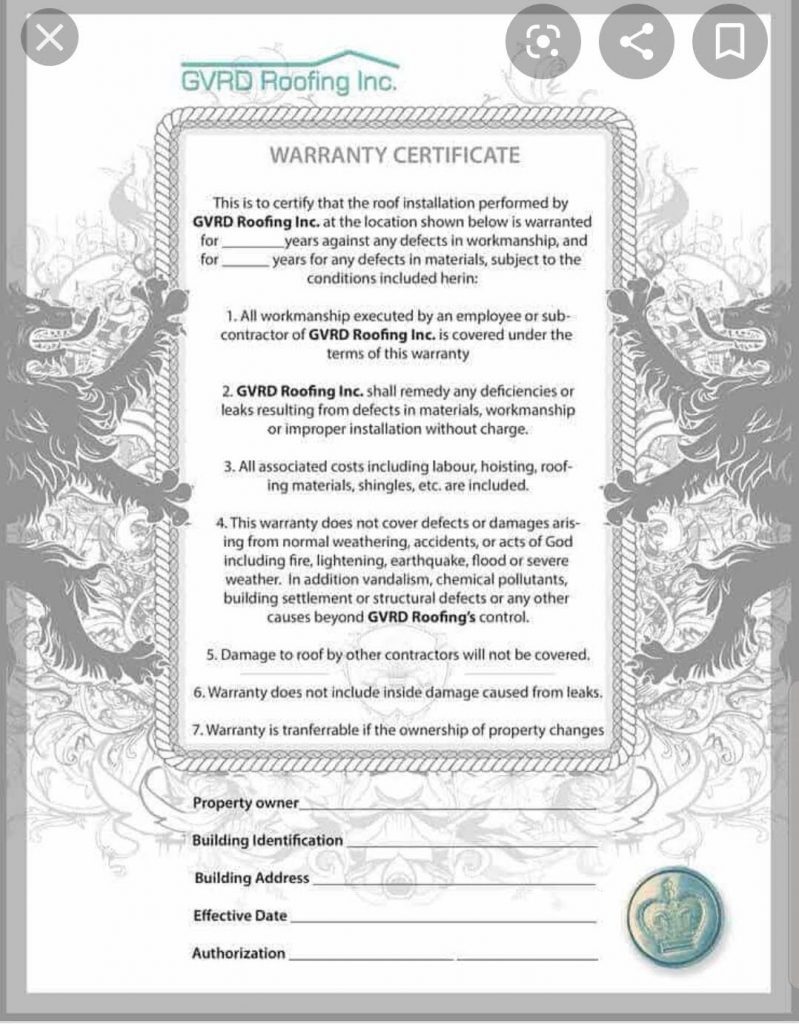 After years of experience with roofers, owning The Roofing Store online for many years, and knowing the roofing Vancouver industry in depth, Chris decided to take a different approach.  I learn that property owners needed to be educated. Educating home owners on products, warranties, and installation practices was key to customer satisfaction. It really doesn't matter if you are a strata owner, home owner or a commercial building owner being open on the who, what when and how would help every customer.
Roofing Companies in Vancouver 
Waterproofing companies in Vancouver you can trust 💦 Imagine you're home with a new roof on it, well It could be a reality soon. Im guessing your roof is getting old, and you want to be proactive. In Short the saying goes catch it before it's too late. Most Importantly giving you a free detailed roof estimate, showing up on time and actually doing the work correctly can be a make or break decision.
I need a new roof on my home
Looking for Vancouver Roofing contractors to install a new roof?
Installing a new roof can add huge value to your home…
What type of roofing product is on it now?
What do your neighbours roofs look like?
What type of product are you thinking you want to install?
Are you upgrading the shingle to a composite, metal, or cedar shingle?
Is the warranty transferable?
Will you replace skylights, Point the chimney, install all new flashings?
Will you replace the gutters?

Here are a few reasons why working with a roofing Vancouver company like us is going to give you a roof that will have a lifetime warranty and stand up to Vancouver's harsh weather.  
As a roofing company owner I understand you have lot's of questions about your roof.  Our team of professionals lead by myself Chris McEachnie the owner have over 100 years of  combined experience in the roofing industry. Making you comfortable in choosing us is our goal. Consider we have real ticketed trades working for us. We follow BC building standards on applications of roofing systems, and Provide some of the most affordable pricing out there.
As a person that cared about our roofing services reputation and making sure my customers got the very best out of us, I spent many years finding the most skilled and ticketed roofers I could find. Ticketed shinglers, ticketed sheet metal workers, and ticketed torch on installers was paramount. So that all customer's if they had questions regarding the roofing process, options for product types and colors, could ask anyone of us for the right answer. 
Alternative solutions are discussed with clients and contract conditions are fully explained so that there are no surprises.  Warranties are also clarified and scheduling is prioritized for the best customer service.
Our company has long-term, trained and dependable trades that are as dedicated to service as I am. Many have been with our company since 2012
Lifetime Warranties on every home
Roof replacements
Additionally GVRD Roofing only installs the very best roofing products in Vancouver. Metro Vancouver is wet and your roof is what protects your biggest investment. Therefore using cheap roofing products or letting Vancouver roofing contractors sell you on a cheap roof can cost you thousands. As the owner of GVRD Roofing inc and someone that has been in the industry for almost 30 years I have seen my share of disasters. The conclusion is every year we are called to fix roofs that failed in the first few years. For example Vancouver roofing companies will claim many things, but our roofing service is based on transparency and trust.
Projects completed
to date.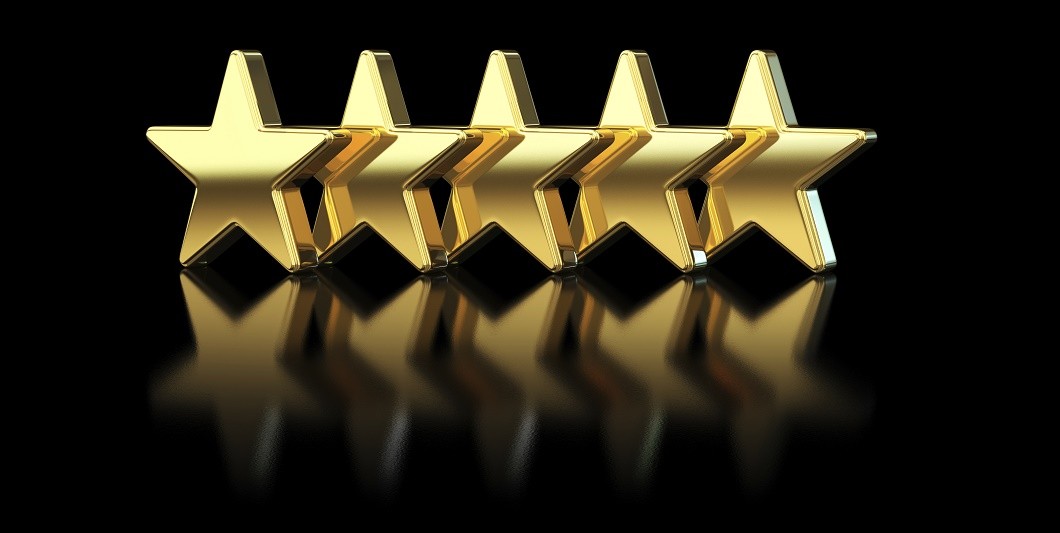 Contact us @ gvrdroofing@gmail.com
or Call 
1-604-445-4873
Talk to us Today
Let's find out what roofing product is right for your home.
Roofing Roundup: 7 of Today's Most Popular Choices Whether you are replacing an old roof—or building a new…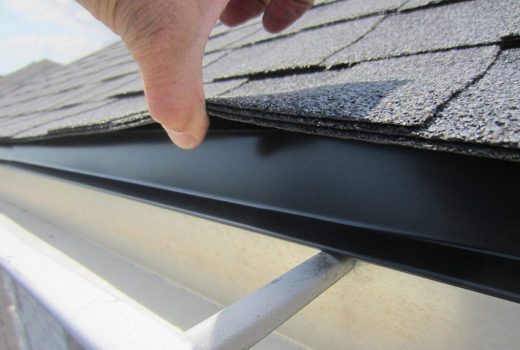 The Top 50 Blog Topics For Roofing Companies Start a frequently asked questions corner so that your readers…
Residential roofing Contractors
Shingle and torch on roof installation services open every day. And providing Vancouver roofing services all across Metro Vancouver is what we do. Dedicated to waterproofing services, in Metro Vancouver and Fraser Valley. However for over 30 years I have been working In the roofing Industry and it my true passion. Early 2012 I decided to go out on my own and build one of the best roofing companies in Vancouver. Having said that trust and integrity has always been first in life. Trust  a company that prides itself on keeping customers happy. Having said that we are dedicated to what we do and love what we do. 
Vancouver Commercial Roofing

 contractor
Above all the goal of GVRD Roofing Vancouver is to go the extra mile for every customer, we are industrial roofing contractors that work hard for your business. Our roofers have all worked with us for many years. Always are goal is keeping relationships we are here for the life of your roof. Working with us you can rest assured we install many types of roofs and never cut corners. This means using only the best products, and always keeping our customers informed.